VAT protesters, Titumir BCL scuffle at Kakoli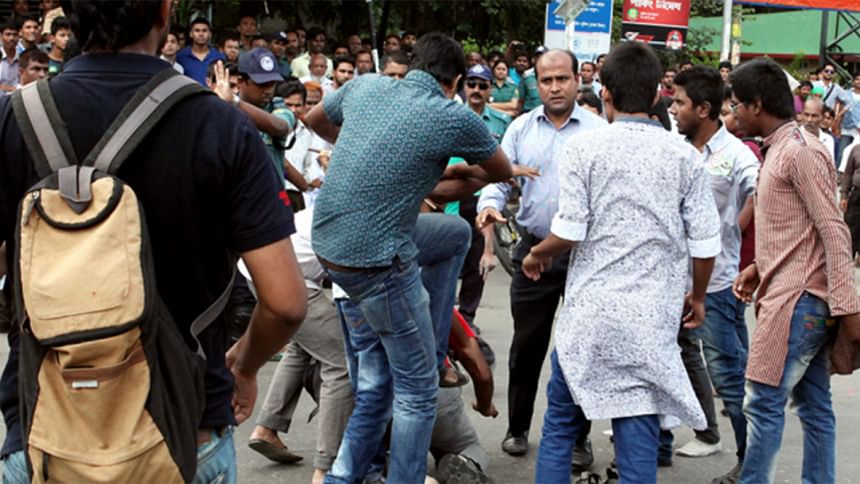 About 29 people were injured after anti-VAT demonstrators and Titumir College Chhatra League activists scuffled at Kakoli today.
Titumir unit BCL claimed they were attacked by the VAT protesters while the demonstrating students said Chhatra League attacked them.
Banani police officer-in-charge (investigation) Sheikh Shahinur Rahman said there was a minor disagrement between Titumir College students. "It was nothing major".
Titumir College Bangladesh Chhatra League's Organising Secretary Mirajul Islam Mahfuz claimed it was the VAT protestors who attacked them. "We chased after them".
According to him, Chhatra League activists were riding back to their campus in Mohakhali via bus. "The VAT protesters pelted stones on our bus."
Bangla daily Prothom Alo reports that at least 29 people, mostly VAT protesters, were injured in the incident. Photos of the victims have been circulating in Facebook.