US working with Bangladesh to assess foreigners' killers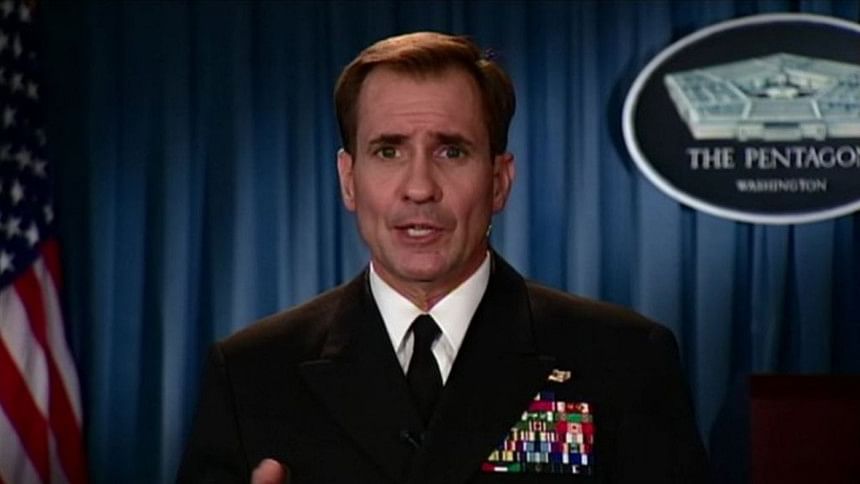 The United States is working relentlessly with the Bangladesh government and other key partners to identify the true culprits of the foreigner killings here.
"We are working closely with the Government of Bangladesh and key partners to assess who is responsible for these attacks and to help bring them to justice," John Kirby, a spokesperson of US State Department, told this to reporters at a regular press briefing yesterday.
"We certainly note with concern ISIL's (Islamic state of Iraq and the Levant) claim of responsibility for the attack. And, as we have elsewhere, we take those claims seriously," he added.
The IS reportedly claimed responsibility of the murders of an Italian national in Dhaka's diplomatic zone and a Japanese national in Rangpur.
Denying the claims, the Bangladesh government said they found no militant link with the murders. The attacks were aimed at destabilising the country, it said.
"It's difficult to say the degree to which ISIL is or is not operating in Bangladesh. I'm not at a position where I can make that determination," Kirby replied to a query.
"There's an investigation going on right now that we want to – if there's a need to be helpful, we want to be helpful," he said, adding: "We just let – we need to let the law enforcement agencies there in Bangladesh investigate this and come to their own conclusions."