US envoy appreciates Bangladesh's commitment to democracy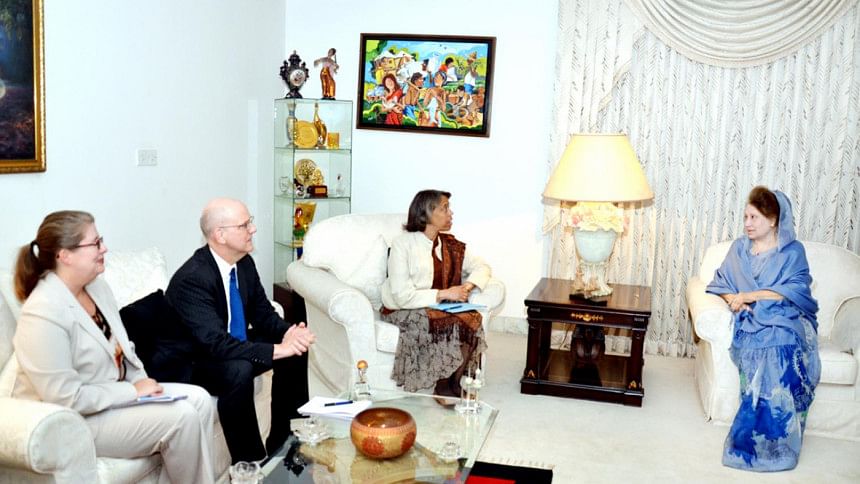 US Ambassador in Dhaka, Marcia Stephens Bloom Bernicat said she appreciates the opportunity to hear BNP Chairperson Khaleda Zia's thoughts on the political situation in Bangladesh.
"Bangladesh's commitment to democracy has played an essential role in the country's development. I encourage all political parties to make their voices heard in a peaceful manner," Bernicat said after a meeting with Khaleda this evening.
Meanwhile, BNP standing committee member Moyeen Khan who was present at the meeting, said the country's overall situation including the democracy was featured in the talks. 
"We discussed on the ways we could go forward taking lessons from the past," he said while briefing journalists on the outcome of the meeting.
The meeting started around 6:30pm at Khaleda Zia's Gulshan residence and ended around 8:35pm.