US-Bangla airlines to add 2 more aircrafts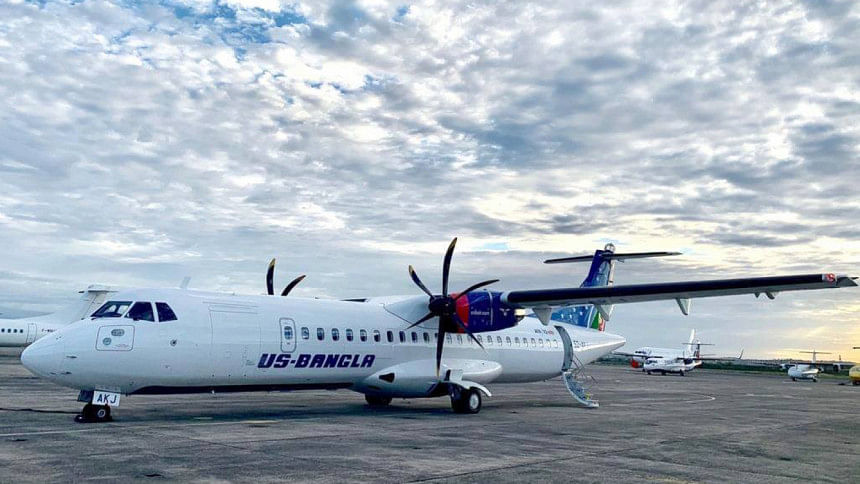 Two more brand new ATR 72-600 aircraft is going to be added in the US-Bangla Airlines fleet in January, next year.
With the inclusion of the two aircrafts, the number of total aircrafts in US-Bangla fleet will be raised to 13 with existing four Boeing 737-800s, three DASH 8-Q400s and four ATR 72-600s, the airlines said in a press release today.
The airlines has planned to increase flight frequency on domestic route with the two new aircrafts, said the press release.
The airlines now operates daily 10 flights on Chattogram route, six flights on Cox's Bazar, five flights each on Saidpur and Jashore, two flights each on Rajshahi and Sylhet and one flight on Barishal route from Dhaka. 
The leading private airlines of the country also operate different international routes including Singapore, Kuala Lumpur, Bangkok, Guangzhou, Muscat, Doha, Chennai and Kolkata route, it said.
US-Bangla Airlines is the only airlines in the country that use brand new aircraft to operate domestic route, the press release reads quoting quoting Mohammad Abdullah Al Mamun, managing director of the airlines.
"In the near future, we have plan to operate international route with brand new aircraft," he added.