Unapproved businesses must go from Dhaka residential areas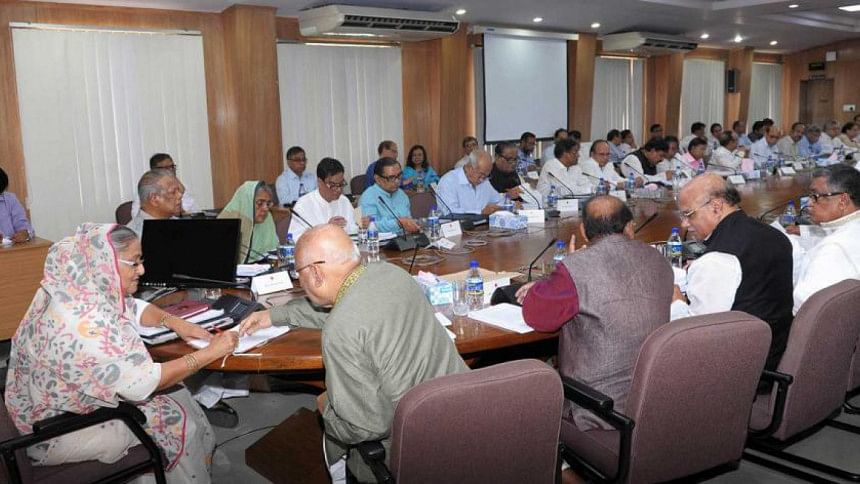 Unapproved institutions and commercial establishments must leave from the residential areas in Dhaka city within the next six months.
Otherwise, their gas, electricity and water lines will be snapped.
Besides, the government will not realise any tax or VAT from the unauthorised institutions. 
The decisions were taken after LGRD and cooperative ministry placed its recommendations in this regard in today's regular cabinet meeting, which was presided over by Prime Minister Sheikh Hasina.
Cabinet Secretary Mohammad Shafiul Alam told journalists about the meeting at a press briefing.
The meeting also decided to launch a drive against any unauthorised institutions within six months. Officials from Rajuk, housing authorities, city corporations and other authorities concerned will conduct the drive.  
No new bars will be given permission to run in the residential areas of Dhaka city, he said.
The cabinet also decided on closing guest houses and hotels in the residential areas.