UN to take more Bangladeshi peacekeepers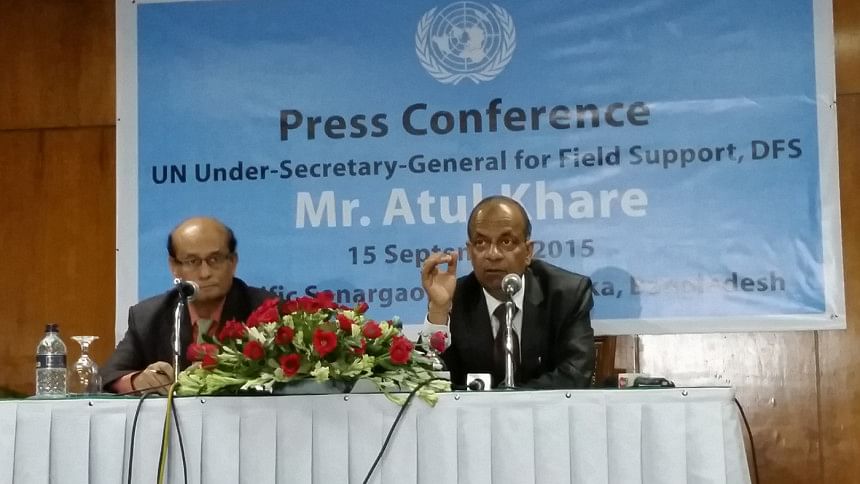 UN Under-Secretary General for Field Support Atul Khare today said they are keen to have more Bangladesh peacekeepers in policy and command level positions.
"We are very cognizant of this need and we are going to have an important announcement soon," he told a press conference at Sonargaon Hotel in Dhaka wrapping up his three-day official visit to Bangladesh.
He also lauded the role and contributions of Bangladeshi peacekeepers.
He indicated that UN wants more Bangladeshi peacekeepers in senior positions in the UN peacekeeping missions.
Atul Khare said currently three Bangladesh peacekeepers are holding senior level positions like sector commander and deputy force commander. "Even then more can be done to get Bangladeshi people in top positions."
He praised Prime Minister Sheikh Hasina for her helpful suggestion made in the UN peacekeeping summit last year.
In reply to a question, the UN official said they will discuss on how Bangladeshi businesspeople can take part in UN procurement process for the peacekeeping missions through tender.
He also said a conference will be arranged to discuss all these issues on business front.
M Moniruzzaman, officer-in-charge of United Nations Information Centre in Dhaka, was also present.