Two Ctg doctors get bail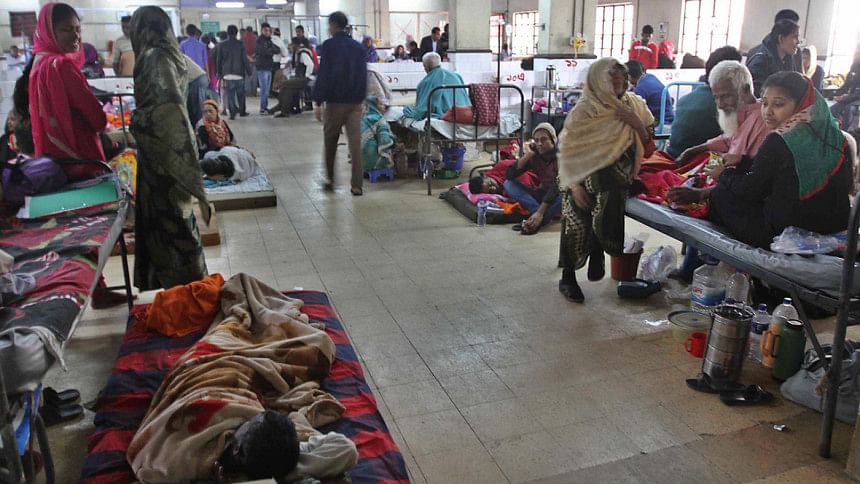 A Chittagong court today granted bail to two physicians of Chittagong Medical College Hospital (CMCH) in a case filed for negligence in treatment.
Metropolitan Magistrate Farid Alam passed the order after Gynaecology professors Dr Mahbubul Alam and Dr Shamima Siddiqua Rosy surrendered before the court seeking bail in the case.
The court yesterday granted bail to Dr Rana Chowdhury, an assistant registrar at the CMCH, in another case filed for similar charges.
On Wednesday, doctors stopped working at private clinics, chambers and diagnostic centres in the port city, protesting two cases against the three physicians alleging negligence.
They called off their work stoppage on Sunday after Chittagong Mayor AJM Nasir Uddin assured them of "clearing up misunderstandings between physicians and patients".
Nirmalendu Bikash Chakraborty, assistant commissioner (prosecution) of Chittagong Metropolitan Police, said the court granted bail to Mahbubul and Rosy on a bond of Tk 5,000 each.
The court in its order said the bail will stay effective until the inquiry report is submitted to the court, he said.
On January 10, Meherun Nesa, 22, niece of the expatriate welfare minister, died at a private clinic in Katalganj of the city following a caesarean section.
Her family filed the case against Mahbubul and Rosy alleging their negligence in treatment on January 19.