Tortured BB official Rabby rejects report, dubs it false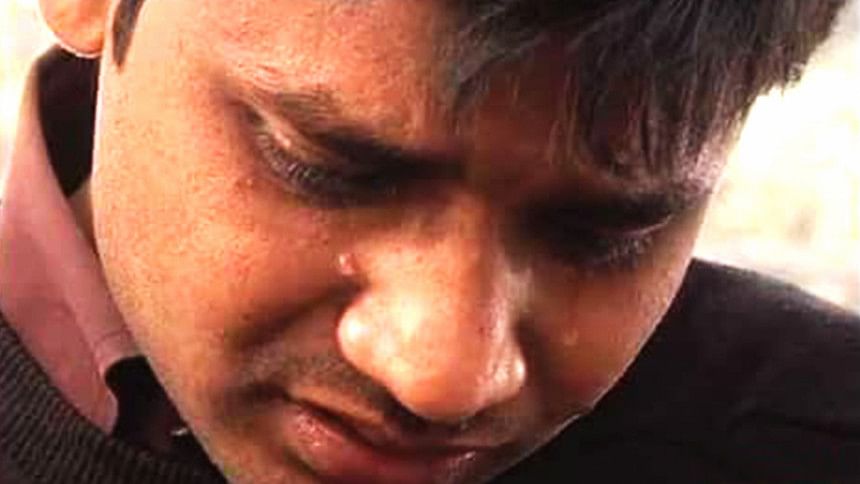 Bangladesh Bank official Golam Rabby, who was subjected to police torture for bribe, has rejected the report submitted to the Supreme Court over the incident.
"I did not do anything, they grabbed me from behind by my collar. They did not search me. What they did can't be defined as any form of search. It was such brutality," he alleged. "I still fear being on my own after what they did to me," he told The Daily Star this afternoon hours after the report was filed to the apex court.
The report, placed by Attorney General Mahbubey Alam and prepared by police, said Rabby obstructed police from discharging duty and scuffled while being frisked.
The attorney general, while hearing a government plea to stay the case filing over the matter, said the lawsuit will dampen the morale of the police force if allowed. The SC however ruled for filing the case.
READ MORE: Tortured BB official recalls cop brutality
Rabby, however, is still undecided on whether he will file a lawsuit or not. "I will think on the issue."
While returning home on January 9 night, Rabby was intercepted, harassed and tortured by Mohammadpur police sub-inspector Masud Shikder. According to Rabby, the cops threatened to kill him if he failed to pay a Tk 5 lakh in bribe.
The incident sparked countrywide outrage. Following the outcry, the policeman was first closed and later suspended. The High Court was moved on whether Rabby could lodge a case in this regard.
Have a look: Cops 'torture' bank official for Tk 5 lakh
The HC ruled in favour of filing a case. The government moved the top court with a bid to stay the case filing. The chamber judge stayed the case filing until January 25 and sent it for full bench hearing.
Have another look: Cop closed over 'torturing bank official'
Today, the full bench of the Supreme Court took the petition in for hearing and concluded that Rabby can file a case in this regard with the police or court. The case has to be recorded.