Tonu's 1st autopsy: No evidence of rape, cause of death found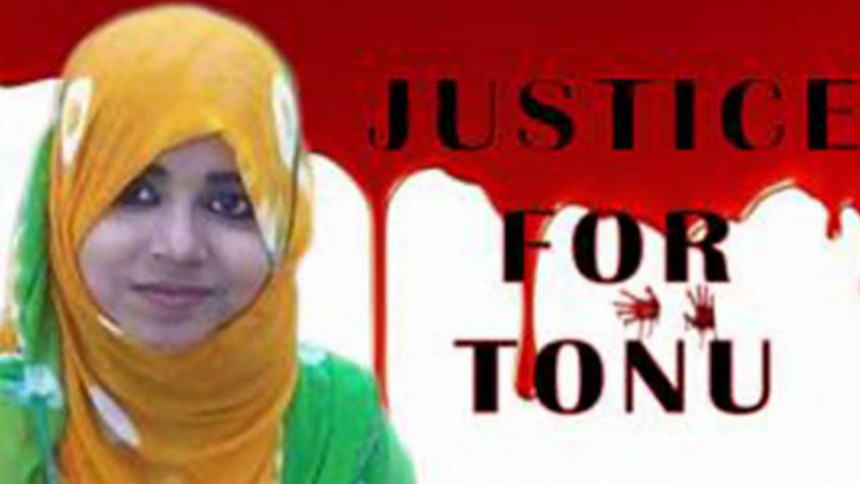 Forensic Department of Comilla Medical College Hospital did not find any evidence of rape and a specific cause of death in the first autopsy of Comilla Victoria College student Sohagi Jahan Tonu.
Kamoda Proshad Shaha, chief of the forensic department of the hospital, confirmed to The Daily Star after receiving the postmortem report today.
"The doctor who performed the first autopsy didn't find any evidence of rape on Tonu's body," Shaha said.
"Any specific cause of her death could not also be detected in the autopsy," he said, adding that the forensic doctors submitted the autopsy report to the forensic department today.
"We will hand over the report to the investigation officer of the case for the next course of actions," he said.