Tofail hopes for restoring GSP during Ticfa talks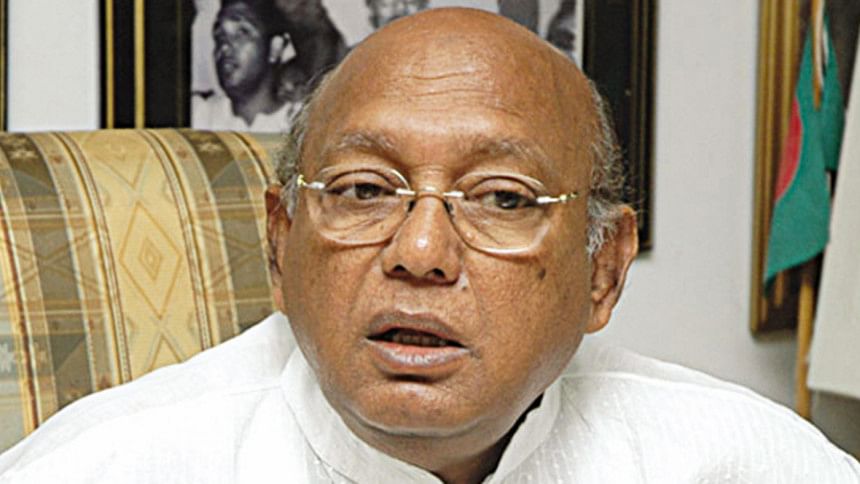 Bangladesh expects to restore the generalised system of preferences (GSP) status during the upcoming Ticfa meeting, Commerce Minister Tofail Ahmed said today.
"The GSP issue will be a priority in our agenda in the second Ticfa meeting," Tofail said. "The success of Ticfa will be pivoted on regaining GSP."
"We have fulfilled all of the conditions given by the US. So, I am very much hopeful that we will regain the GSP soon after the Ticfa meeting in Washington."
The second Ticfa meeting has been set for November 23 in Washington. Tofail and US envoy to Bangladesh Marcia Stephens Bloom Bernicat jointly declared the date at a press conference at the secretariat office in Dhaka.
Bernicat also agreed that Bangladesh might regain the GSP status "eligibly" as the country progressed "a lot" to ensure safety for the workers at the factory level.
She said restoring the GSP goes through a process as it is not a political issue, but a matter of establishing a standard for workers' rights and safety.
Bernicat highlighted Bangladesh as "close partners" of US on security issue.
Bangladesh should also discuss the issues like on-time delivery of products, blue economy and connectivity in the Ticfa meeting, she added.
Hedayetullah Al Mamoon, senior secretary to commerce ministry will lead the Bangladesh delegation in the Ticfa meeting while secretaries to the ministries of foreign affairs and labour and employment will also attend.
Bangladesh will also discuss issues like the prospect of the inclusion in the mega Trans-Pacific Partnership (TPP) Agreement, Tofail said.
In the first Ticfa (Trade and Investment Cooperation Forum Agreement) meeting held in Dhaka last year, the US discussed market access for goods and services, and tariff structure of fire, electrical and structural equipment, as Bangladesh will have to import those items.
The matters tied to public tender specification, insurance of labour, cotton, diabetic drugs, currency exchange and delayed payment, and intellectual property rights were also discussed.