Teachers in resolute strike over 'pay disparity'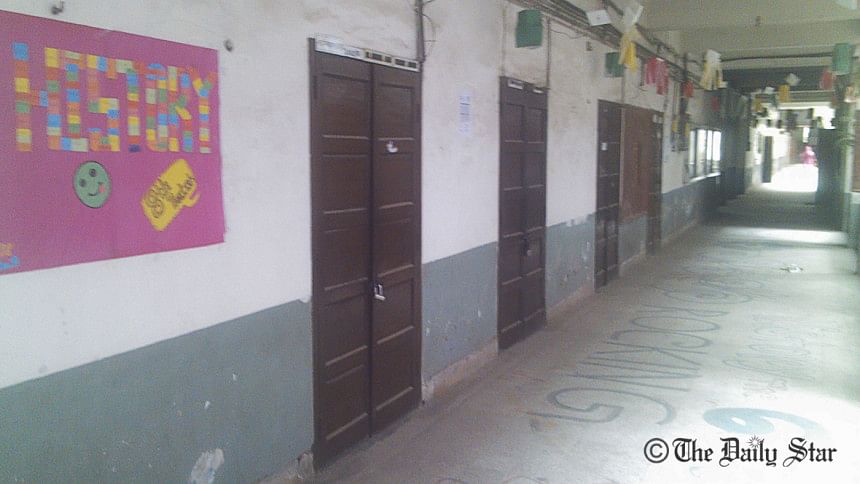 Public university teachers began an indefinite strike from this morning protesting the "government inaction" in removing their "pay disparity".
Teachers of all 37 public universities in the country, under leadership of Federation of Bangladesh University Teachers Association (FBUTA), joined in the strike.
At Dhaka University, all classes and examinations have been boycotted. Only the terminal tests were out of purview of the strike in special consideration for the students.
READ MORE: Sufferings for students, teachers' anger
Teachers all over the country are observing the strike, FBUTA President Farid Uddin Ahmed told The Daily Star. "We will continue the strike until our demands are met."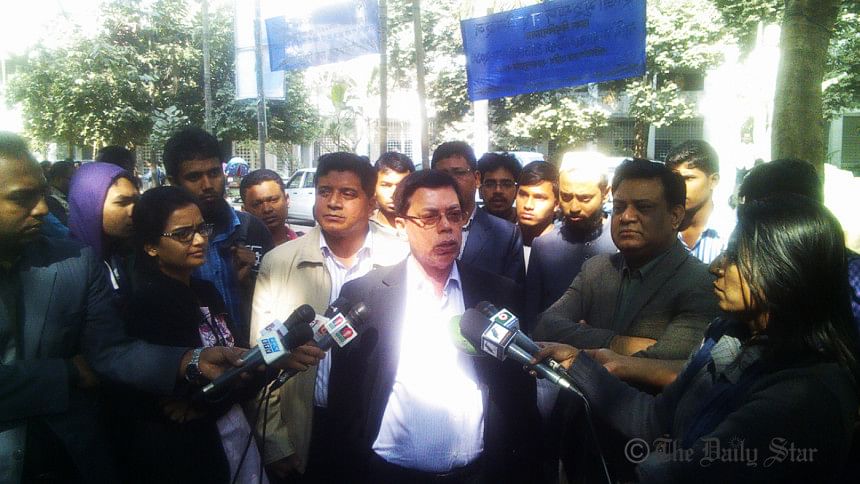 He said all classes and examinations across all the public universities were halted in the strike. "We have kept the terminal examinations of Dhaka University students."
The association's vice-president and Bangladesh Agricultural University, Mymensing, teachers' association president Khandaker Shariful Islam said: "We had no choice but to follow a hard line."
All academic activities at BAU are currently suspended, he said. "This might cause session knot for the students and hamper their future. We urge the government to take prompt action."
The teachers have been adamant in their movement since May last year. Though the government formed a fresh pay scale for all civil servants in July, the teachers said it was discriminatory for them.
Foreign Minister AMA Muhith repeatedly dubbed their movement "illogical". Prime Minister Sheikh Hasina is displeased as well. She reportedly threatened to lower teachers' retirement age.
However, she has directed the authority concerned to examine the new pay scale's discriminatory provisions for the public university teachers and take steps accordingly.
However, the teachers are continuing their movement with a four-point charter that includes pay parity of senior professors and senior secretaries and between professors and secretaries.
They also want the provision of cars, foreign and government scholarships and other allowances for the teachers in equality to those offered for a bureaucrat.