Teachers extend 'no agitation' till Feb 23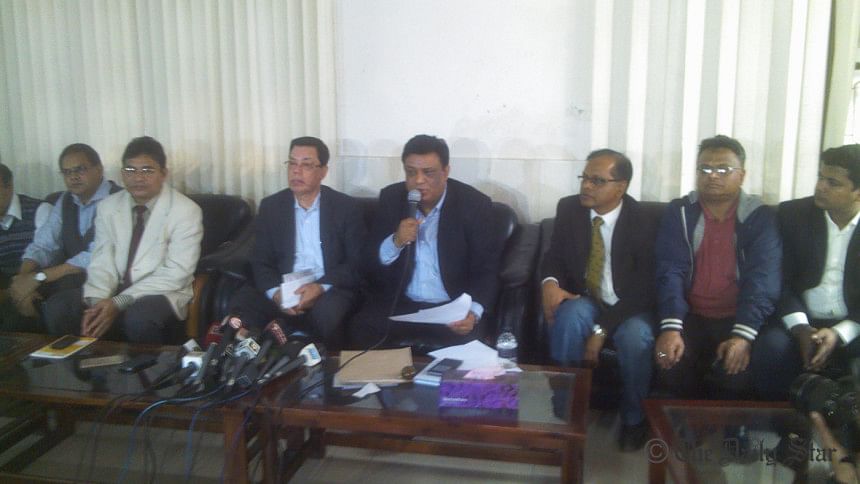 Public university teachers today extended their "no agitation" plan over their issue of eradicating discrepancies in new pay scale until February 23.
Prof ASM Maksud Kamal, secretary general of Federation of Bangladesh University Teachers Association (FBUTA), made the announcement.
"We will sit on February 23 to assess the development. Then we will decide the next course of action," he said responding to a query.
"We are heading towards a respectable solution. Prime Minister Sheikh Hasina is aware of our situation," he said at a programme in Dhaka University Club.
Public university teachers, who have been vocal since May last year over issue of "pay discrepancy," across Bangladesh went on a seven-day strike last month.
They subsided and postponed their strike on January 20 after assurance from Prime Minister Sheikh Hasina. They said they would disclose further programmes later.
Several meetings were held with four government secretaries and University Grants Commission (UGC) officials to resolve the issue, he said. "We hope a solution will be reached soon."
Meanwhile, the leading teachers' platform FBUTA will hold meetings with education and finance secretaries on February 7. University Grants Commission (UGC) Chairman Prof Abdul Mannan will chair the meeting.