Chasing off upazila chairman, tea workers withdraw blockade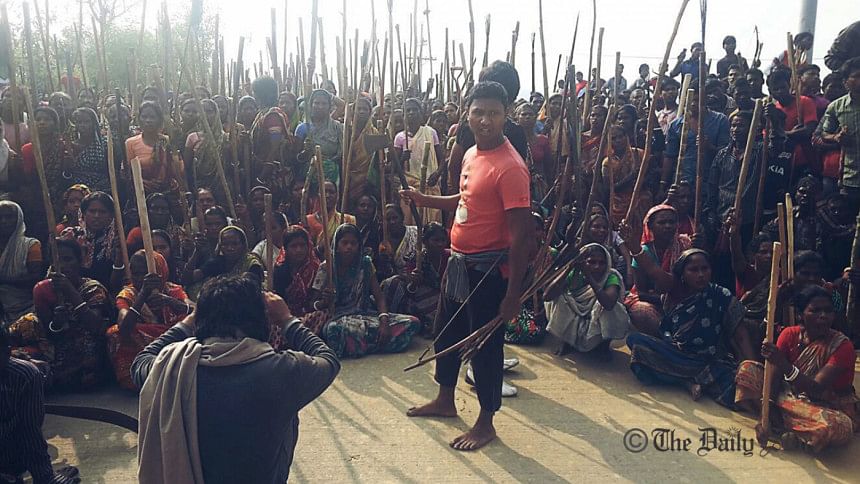 Tea workers of Habiganj today chased away a muscle showdown of Chunarughat upazila chairman and blocked a highway for nearly three hours protesting a special economic zone in the area.
The blockade on the Chunarughat highway persisted till 5:00pm from 2:00pm and thousands of stick-wielding tea workers, who were demonstrating for days, had gathered there following the excitement.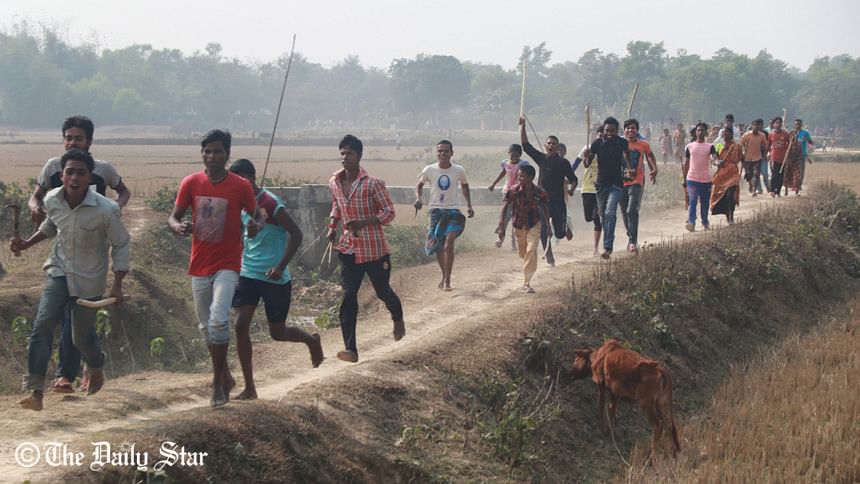 The Upazila Chairman Abu Taher, who had been advocating for the economic zone, took his men and showed up at the location of the proposed zone around 1:30pm, reports our Moulvibazar correspondent.
#LiveFromChunarughat Tea workers occupying the bridge leading into the tea estate in response to a ruling party led human chain that was campaigning for the construction of the economic zone. Ahmad Ibrahim and Kazi Tahsin Agaz Apurbo covering live from Chandpur Tea Estate. More updates to follow.

Posted by The Star Weekend on Saturday, January 16, 2016
They beat up a youth of the Santal community, Sanjay Santal, a student of Brindaban college, at Amtala area prompting the locals to confront them with sticks and local-made weapons.
After driving away the chairman's troops, the workers blocked the highway around 2:00pm, according to Nriten Pal, member secretary of Chandpur Bhumi Rokhha Committee (a committee to save the lands of the tea workers).
The protesters withdrew the blockade around 5:00pm, Nriten said. A meeting at 9:00pm will decide the next course of the protests, he added.
The special economic zone will devour their lands and they fear the government will not provide any compensation; neither have they received any commitment from the government.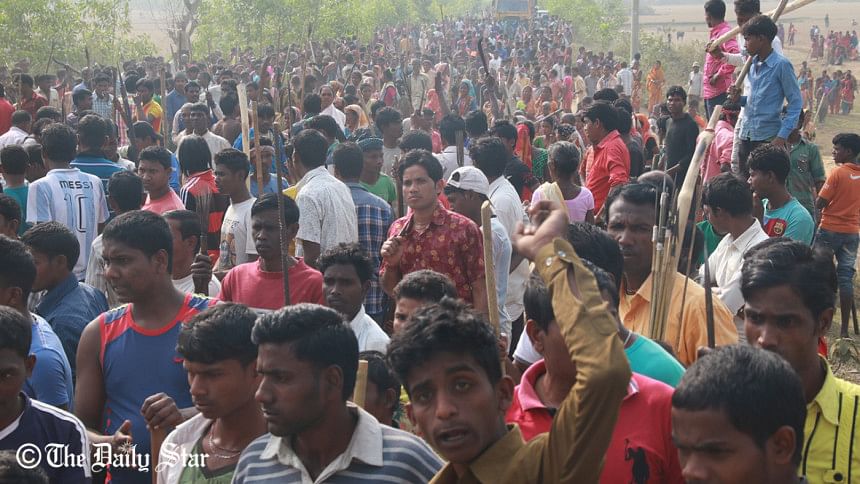 Legally, they do not have a claim on the land because it belongs to the tea estates, leased out by the government. The bind they are in is they are highly dependent on the land and they have been using for over a hundred years.
Protesting the move and in order for negotiating a compensation, the 16,000 tea workers went on agitation since the last quarter of last month. Later, other individuals and organisations joined in for their cause.
Special economic zones have been planned for other areas as well in Moulvibazar, where too, tea workers are trying to move for their land rights and compensation.