Striking public univ teachers want talks with PM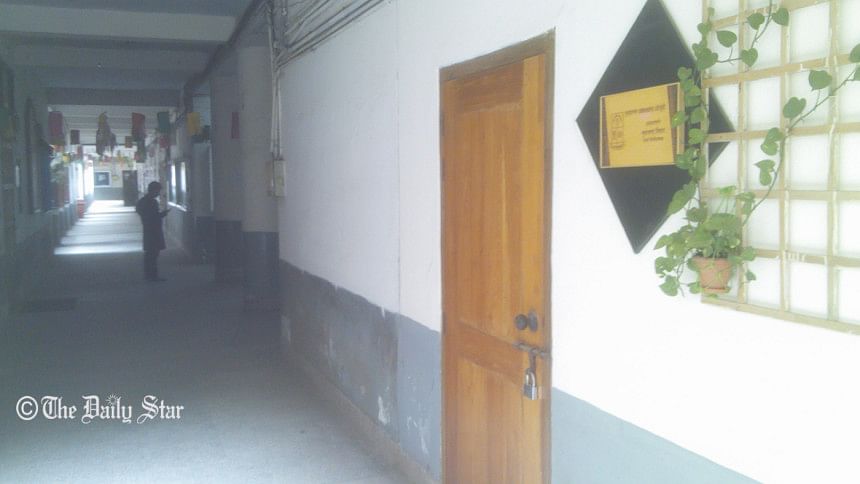 Striking public university teachers who are agitating against "pay disparity" today said they want to sit in talks with Prime Minister Sheikh Hasina.
"We believe the problem will be solved soon if the prime minister sits with us," said Maksud Kamal, secretary general of the teachers' front leading the agitation.
He was briefing reporters on behalf of Federation of Bangladesh University Teachers' Association (FBUTA) at Dhaka University on the third day of teachers' strike.
Classes at all the 37 public universities in the country have been boycotted as part of the programme and teachers say they will not budge unless their demands are met.
"We don't want to continue our movement harming the students like this. We want to go back to our classes," said Farid Uddin Ahmed, president of FBUTA.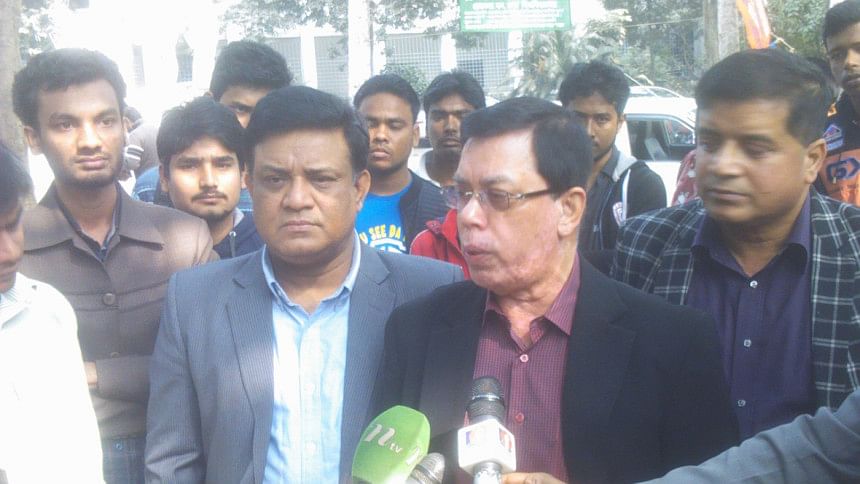 Responding to how long they are planning to extend their strike, he said: "The ball is in the government's court now. They must be cordial to end this situation."
Chittagong University Teachers' Association (Cuta) President Prof Abul Manchur said, "We are demonstrating not only for a raise in our salaries, we are fighting to protect our prestige and will continue observing the strike until our demand for a revised pay scale is met." 
The teachers say the latest pay scale for civil servants were discriminatory to the teachers and Bangladesh Bank officials.
They have been moving since the second quarter of last year on this issue. They have sat in discussion with the education minister several times now, but to no avail.
Finance Minister AMA Muhith repeatedly dubbed their movement "illogical". Prime Minister Sheikh Hasina is displeased and has been criticising the movement as well.
The adamant teachers are continuing their movement with a four-point charter that includes pay parity of senior professors and senior secretaries and between professors and secretaries.
They also want the provision of cars, foreign and government scholarships and other allowances for the teachers in equality to those offered for a bureaucrat.