Star editor gets bail in Faridpur
The Daily Star Editor and Publisher Mahfuz Anam today secured bail in a Tk 50-crore defamation case in Faridpur.
Faridpur Senior Judicial Magistrate Mohammad Hamidul Islam passed the order after Anam appeared before the court and petitioned for bail through his lawyers.
The court fixed May 29 for the next hearing on the case.
Zahid Bepari, an additional public prosecutor of Faridpur, filed the defamation suit on February 22. The court then issued a summons asking Anam to appear before it.
It is one of the 79 cases that have been filed against the Star editor in 53 districts since February 9. Of the cases, 17 are pleas for bringing sedition charges against him. The complaints cite Tk 1,32,811 crore as losses incurred due to defamation.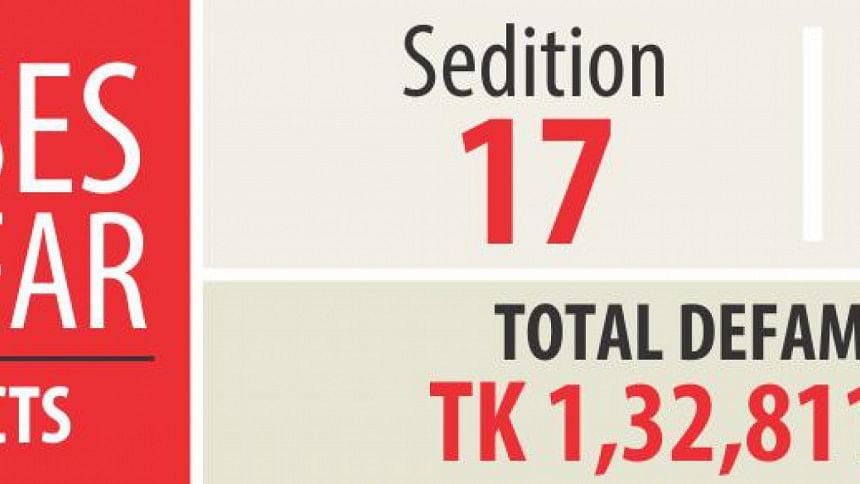 The case spree began after Anam at a TV talk show on February 3 made an introspective comment about a lapse in his editorial judgment in publishing some reports, based on information given by the Taskforce Interrogation Cell during the 2007-08 caretaker government rule, without being able to verify those independently.
The cases against the Star editor have drawn condemnation from local and foreign journalists and their unions as well as human rights bodies.