SQ Chy innocent, son claims after verdict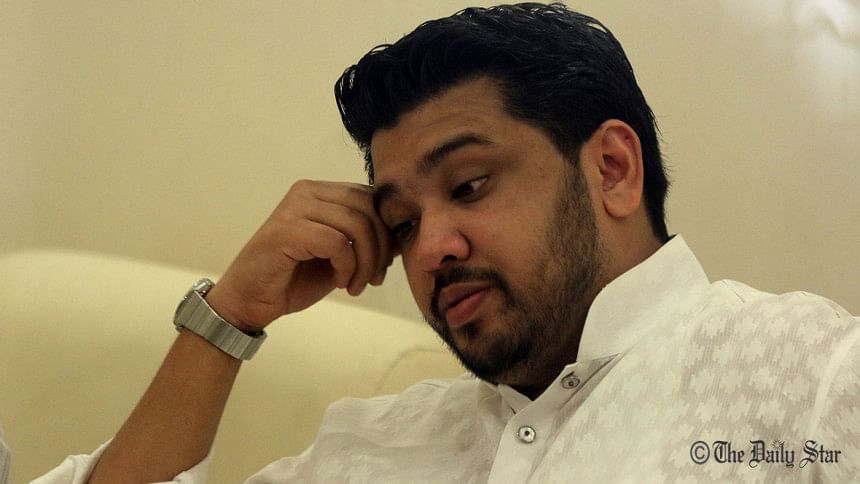 After the apex court upheld the death penalty for war criminal Salauddin Quader Chowdhury, his son today claimed the BNP leader's innocence.
"My father is innocent," Hummam Quader Chowdhury, his younger son told reporters this morning, expressing dissatisfaction over the verdict.
Echoing his father's defence counsel, the son of the BNP leader said that the family will move a review plea against the verdict of the Supreme Court.
Bangladesh's top court today upheld the death penalty for the BNP leader Salauddin Quader Chowdhury for crimes against humanity committed during the Liberation War of 1971.
Chief Justice Surendra Kumar Sinha announced the verdict within a short span of time after 9:00am this morning. Grounds of the judgment could not be known since the full text had not been released at the time of filing this report.
The appeal verdict is mostly unchanged from that delivered by a war crimes tribunal two years ago except that SQ Chowdhury was acquitted of murdering Satish Chandra Palit – the charge for which he was given 20 years in prison.