Denmark donates Tk 256m for Rohingya refugees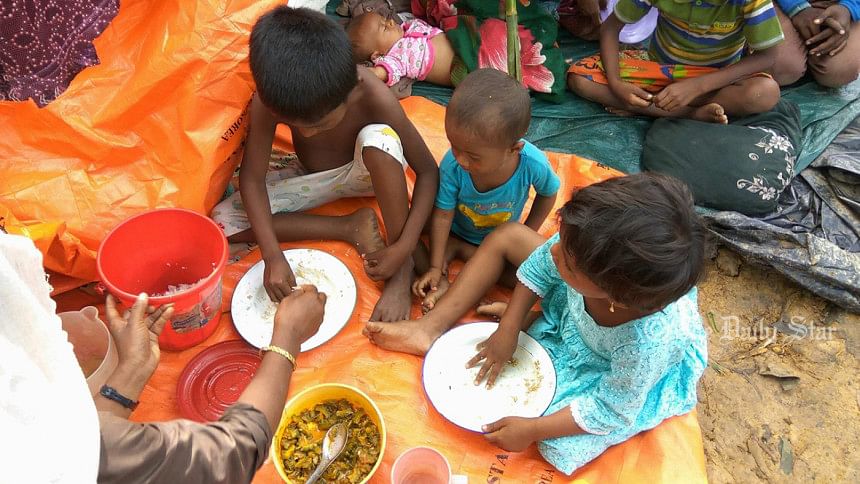 The Danish government has allocated Tk 256 million to United Nations World Food Programme (WFP) as relief efforts for the newly-arrived Rohingya refugees coming to Bangladesh from Myanmar.
Read More:Rohingya crisis: A concern for the region
Ulla Tornaes, the Danish Minister for Development Cooperation, expressed her grave concern about the situation in Rakhine and condemned the violence against the Rohingyas in Myanmar, said a press release issued today.
She also urged the involved parties to ensure protection of Rohingyas as well as other civilians and humanitarian access to the thousands of people that need urgent assistance.
"Denmark stands ready with immediate financial support when our international humanitarian partners can provide assistance to all indigent people in Rakhine" Ulla Tornaes said, adding that they are strengthening their support to the refugees in Bangladesh.
The efforts from Bangladeshi authorities have been crucial in supporting the stranded refugees, she also said.
The Danish contribution will go through WFP and United Nations Refugee Agency (UNHCR), which Denmark has a very strong and close cooperation with and which are implementing crucial and important activities in the affected areas.
During the last weeks more than 150,000 people have escaped to Bangladesh following extreme violence in Myanmar's Rakhine State, said the release.
UN expects that the number will increase to 240,000 shortly, it added.
In June, Denmark contributed with Tk 3.6 million to IOM for disaster relief of Rohingya settlements near Cox's Bazar in the wake of Cyclone Mora.