'SIM re-registration by April 30 tough'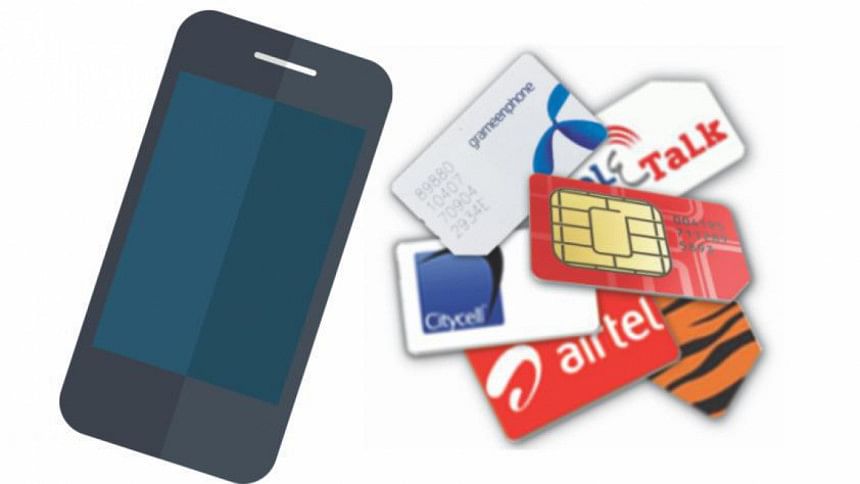 It will be tough to complete re-registration of all the SIM cards by April 30, leaders of a fraction of mobile phone top-up and banking vendors association said today.
Till the first week of April, only 5.45 crore out of total 13.11 crore active SIMs have been re-registered, reveals Bangladesh Tele-Recharge and Mobile Banking Business Association in a press conference at Dhaka Reporters Unity.
The association also demands the SIM re-registration fees to be raised to Tk 30 from Tk 1.80 each.
To complete a SIM re-registration process, an agent needs to spend more than fifteen minutes and it is not logical if he gets only Tk 1.80 for doing the sensitive job, said said Shahajan Mia, secretary general of the association.
Mia also said, in an eight hours span, an agent can hardly re-register 33 to 35 SIMs and for doing this job he earns only around Tk 60 which is also insulting during the present economic condition.
Association President Nurul Huda urged the government and concern authorities, including Bangladesh Telecommunication Regulatory Commission and all mobile phone operators, to consider their demands within seven days to avoid any tougher action.
Association leaders also said that in 2008 they did the same job of re-registration for Tk 25 for each SIM but in 2016 they are getting nothing though the process is tougher now.
They also demand the commission for recharging Tk 1,000 to be raised to Tk 100 from the existing Tk 27.5 and the commission for mobile banking to be raised to Tk 6 from the existing Tk 4.20 per transaction of Tk 1,000.
"We need a policy for the top-up and mobile banking agents that needs to be followed strictly," said Rafiqul Islam, joint secretary of the association.
Only registered vendors should be allowed to run the mobile top-up business and the recently imposed phone recharge ceiling has to be withdrawn, he said.
Around Tk 500 crore is transacted every day through mobile banking while the top-up service handles around Tk 80 crore in a day, the leaders added.