'Shibir leader' held in Pabna Hindu ashram volunteer killing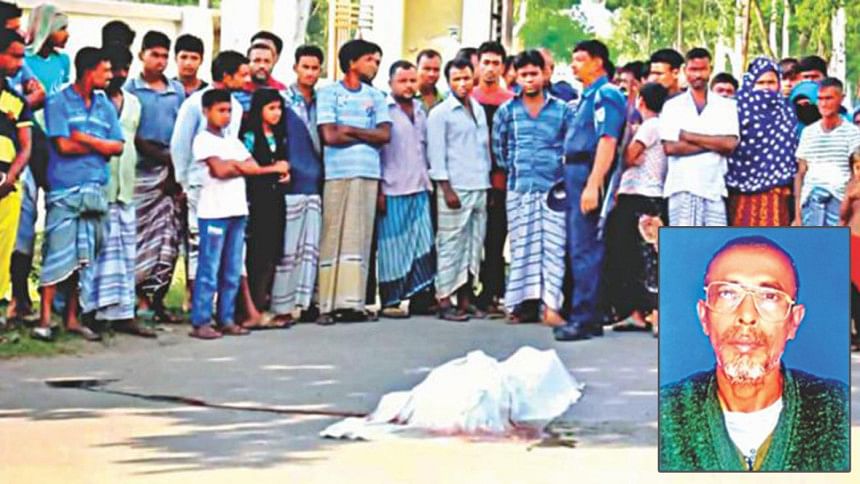 Police last night picked up an alleged Shibir leader in suspicion of his involvement with the killing of a volunteer of a Hindu ashram in Pabna.
Ariful Islam, 25, was detained in a house in Bajitpur area under Sadar upazila, our Pabna correspondent reports quoting Abdul Quddus, inspector (investigation) of Sadar Police Station.

READ more: Crackdown on, so is killing

Hailing from Charghoshpur village in the upazila, Ariful is a regional leader of Islami Chhatra Shibir, the student wing of Jamaat-e-Islami, the police official claimed.
Law enforcers are interrogating Ariful, the police official said.

Also READ: Pious, polite, friend to all

In a spate of targeted killings in the country, the 60-year-old Nityaranjan Pandey was hacked to death by unidentified assailants on June 10.
The victim was a sebak (volunteer) at Sree Sree Thakur Anukulchandra Satsang ashram in the upazila.
Meanwhile, a representative body of BNP visited the killing spot this morning, Jahurul Islam, office secretary of the party's district unit, told the correspondent.