SEXUAL ASSAULT
NHRC boss blames fanaticism, patriarchal system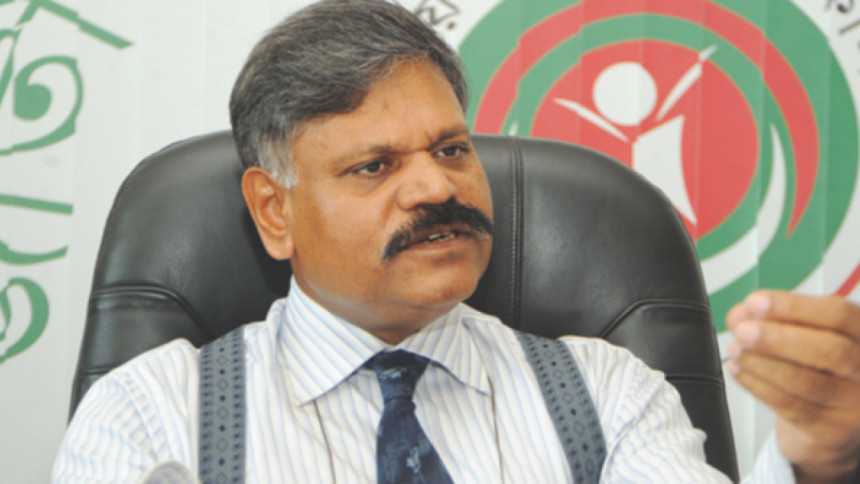 Chief of National Human Rights Commission today blamed the sexual assault at Dhaka University during Pahela Baishakh celebration on religious fanaticism and patriarchal system.
Dr Mizanur Rahman also slammed mayoral candidates of Dhaka for not moving for the cause.
"Until now, we have not seen them protest or express their sorrow over the incident," he said at a press conference at his office. "Their silence makes us uncomfortable."
"We want proper promises from them to make Dhaka free of sexual harassment like this if they are voted to office," said Mizanur Rahman, also a Dhaka University professor.
On April 14, several gangs of rowdy youths molested at least 20 women in public near TSC area of the DU during the Bangla New Year celebration.
Amid a wave of protests over the incident, allegations have arisen that law enforcers, stationed nearby during the incident, had neglected their duties.
NHRC boss Mizanur Rahman termed the police inaction "regretful. We learned that some students caught two suspects and handed them over to police. But, they were let go."
He blamed the incident on religious fanaticism and patriarchal system of the society.
"Those who seek advantage by misinterpreting religion, especially militants and religious fanatics, can't tolerate women's presence or participation out in the public."
"The patriarchal system of our society determines the position of women. It decides what women can or cannot do," he said.