Secretaries meet on the bank of Padma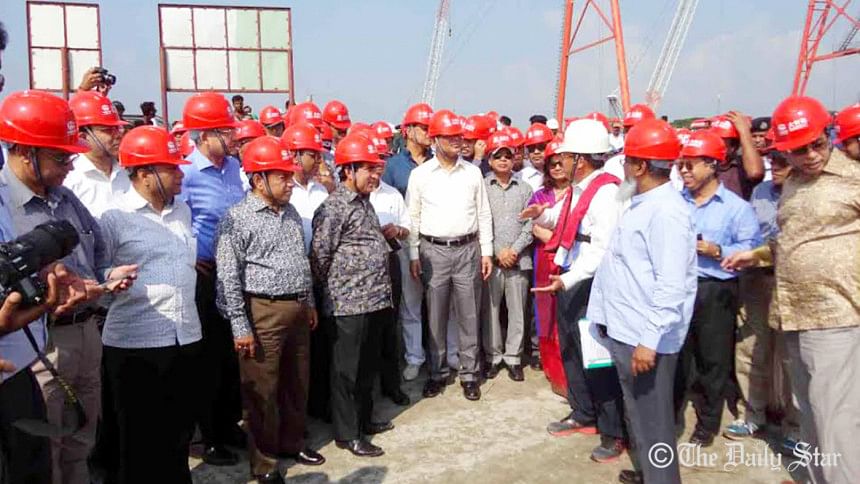 Secretaries of different ministries today held a meeting at the bank of the Padma River and discussed several issues including the Padma bridge project.
This was the first ever secretaries' meeting outside Dhaka, Cabinet Secretary M Musharraf Hossain Bhuiyan told reporters after the meeting.
A total of 58 secretaries attended the meeting while all save 15 of them joined in the talks, reports our Munshiganj correspondent from the spot.
Among other issues, they talked about the next course of action following completion of the construction of Padma multi-purpose bridge project.
While discussing the post operation measures of Padma Bridge, the secretaries stressed the need for the railway connectivity with the bridge.
Replying to a query, Bridge Secretary Khandaker Anawarul Islam said the fundamental work of the bridge will start at the end of December if weather remains congenial.