Ferdousi Priyabhashini receives death threat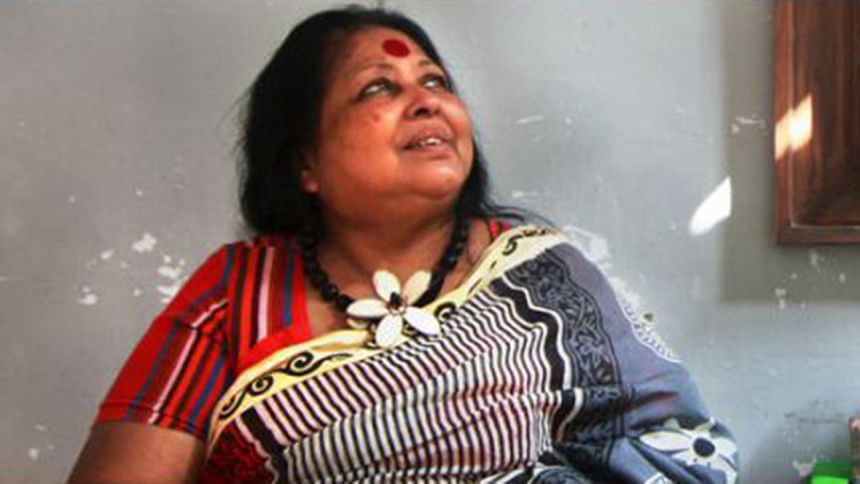 Sculptor Ferdousi Priyabhashini today claimed that she received death threat over phone from an unknown caller this afternoon, a day into the killing of blogger Niladri Chattopadhyay Niloy in Dhaka.
Talking to The Daily Star this evening, the war heroine [birangona] said, "I got several calls from an unknown number, but I could not take those calls. Later, my son got a call from the same number."
"When he answered the call, the caller said, 'You will meet the same consequence as Niladri'," she said, adding: "Maybe they meant to threaten me."
She said she would file a general diary in this regard.