SCBA seeks caretaker restoration, terming its scrapping illegal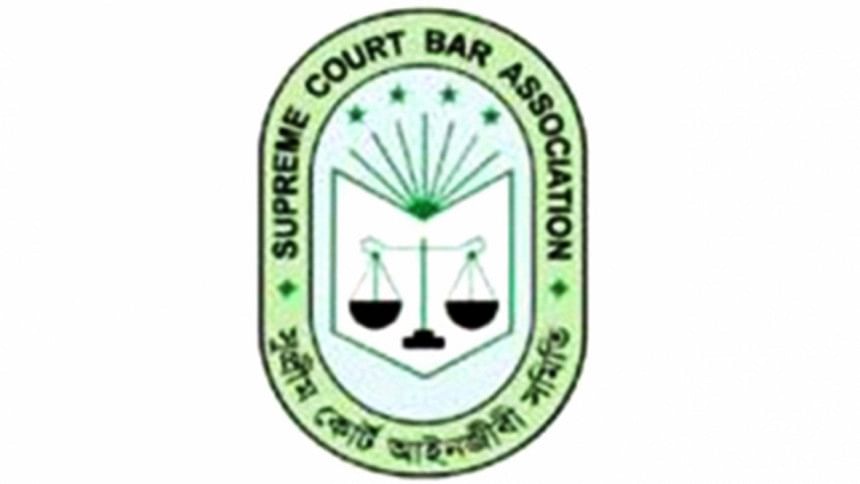 The Supreme Court Bar Association (SCBA) today demanded restoration of the caretaker government system saying the judgement, which scrapped the provision, has no constitutional basis as it was written by a retired judge.
Meanwhile, BNP standing committee member Nazrul Islam Khan said the 15th amendment to the constitution is illegal according to remarks of Chief Justice SK Sinha.
The demand follows the chief justice's recent statement saying "writing judgement after retirement is unconstitutional."
A Supreme Court bench headed by the then chief justice ABM Khairul Haque had delivered the judgment, declaring caretaker provision unconstitutional, but he signed the verdict 16 months after his retirement.
The SCBA, dominated by pro-BNP lawyers, came up with the demand at a press conference at the SCBA auditorium in Dhaka today.
SCBA President Khandker Mahbub said the incumbent government abolished the caretaker provision through the 15th amendment to the constitution "on the basis of this illegal judgment".
The only cause of political crisis and turbulence is this cancellation the national election under the non-partisan caretaker government and holding the election under the ruling party, he added.
Meanwhile, Attorney General Mahbubey Alam told The Daily Star that the SCBA's demand is politically motivated. "There is nothing unconstitutional in writing judgment by retired judges because they announced the verdict when they were under oath."
He added that the chief justice "perhaps made the comment as few judges made delay in writing judgments."
Speaking at a discussion at Dhaka's Jatiya Press Club, BNP senior leader Nazrul Islam Khan said according to the chief justice's statement the judgement that scrapped the 13th constitutional amendment is illegal.
Khan said, "Chief Justice Surendra Kumar Sinha said the judgement which is written by judges after their retirement is illegal and unconstitutional. So, the judgment which has been written by Justice Khairul Haque after his retirement is illegal."
"The 15th amendment is illegal according to the statement of the chief justice," said the BNP leader.   
Jatiyatabadi Swechchasebak Dal, volunteer wing of BNP, organised the discussion marking the 80th birth anniversary of the party founder and former president Ziaur Rahman.