SC upholds president's order removing addl HC judge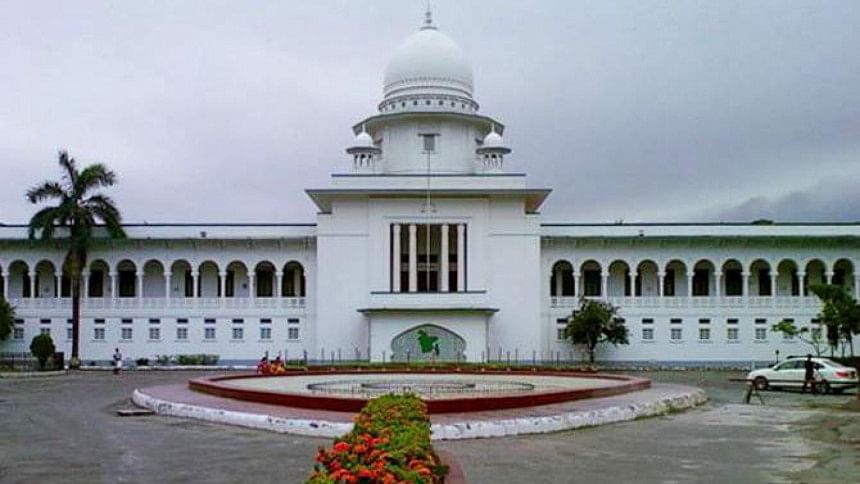 The Supreme Court today upheld then president Iajuddin Ahmed's order removing an additional High Court judge, Syed Sahidur Rahman, from his office in 2004.
Sahidur had filed a writ petition with the High Court, which on February 2 in 2005 declared the removal order "illegal".
Then, SC lawyer Idrisur Rahman filed an appeal as a public interest litigation with the SC challenging the HC verdict.
In response to the appeal, a four-member bench of the Appellate Division headed by Chief Justice Surendra Kumar Sinha today scrapped the HC order that declared Iajuddin's order illegal.
Sahidur cannot sit in the HC bench for judicial function as a judge following the SC order, advocate Idrisur told The Daily Star.
A three-member Supreme Judicial Council headed by the then chief justice had recommended Sahidur's removal bringing allegation of bail fixing.
The then Supreme Court Bar Association president Rokon Uddin Mahmud brought the allegation of bail fixing against Sahidur at a lawyer's meeting in October 2003, six months within his appointment as an additional HC judge.
The Supreme Judicial Council later inquired the allegation and submitted a report to the then president with a recommendation to remove Sahidur.
Sahidur later filed a writ petition with the HC challenging the president's order of removal.
President, Iajuddin Ahmed, removed Sahidur from his post on April 20, 2004 as per Supreme Judicial Council's recommendation.
Dr Kamal Hossain appeared for advocate Idrisur while Sahidur Rahman argued for himself during hearing on the appeal.