BIWTA recreation centre on Buriganga to go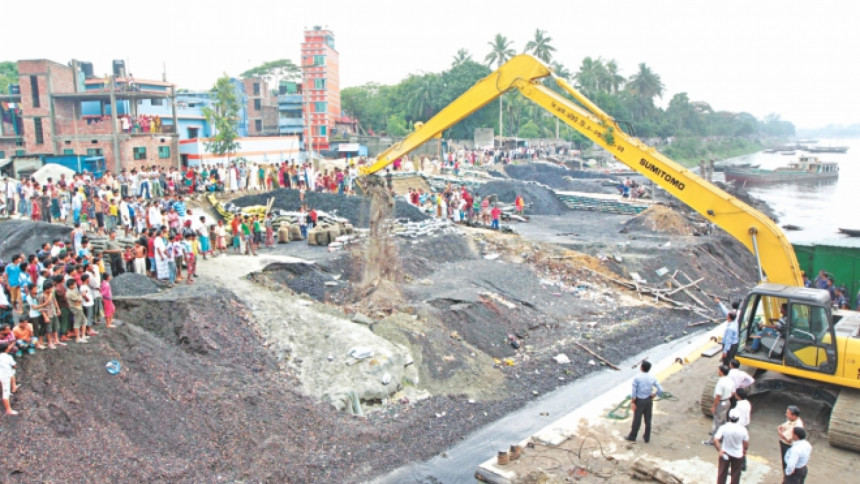 The Supreme Court today upheld a High Court verdict directing the authorities to demolish and remove a recreation centre of Bangladesh Inland Water Transport Authority (BIWTA) from Buriganga River at Kamrangirchar area in Dhaka.
A four-member bench of the apex court headed by Chief Justice Surendra Kumar Sinha dismissed an appeal moved by BIWTA against the HC order.
Following a writ petition the HC on July 29, 2010 directed the BIWTA to demolish, dismantle and remove the structure (recreation centre) constructed by BIWTA in the river within 30 days.
SC chamber judge following an appeal of BIWTA later on issued a status quo on the construction of the structure.
Today Appellate Division of the SC dismissed the appeal.
Writ petitioner lawyer Manzill Murshid told The Daily Star that the BIWTA authorities now have to demolish the structure from the river following the SC order. 
Human Rights and Peace for Bangladesh filed the writ petition as a public interest litigation in May 2010 on the basis of a report of the Bangla daily Prothom Alo that the BIWTA had been constructing a recreation centre in the Buriganga.
On May 16, 2010, the HC issued a rule on the government asking it to maintain status quo for three months over construction of the recreation centre. It also asked the government to explain why construction of the recreation centre should not be declared illegal, and why it should not be directed to remove the structures.