SC stays order asking tannery owners to pay Tk 30.85cr fine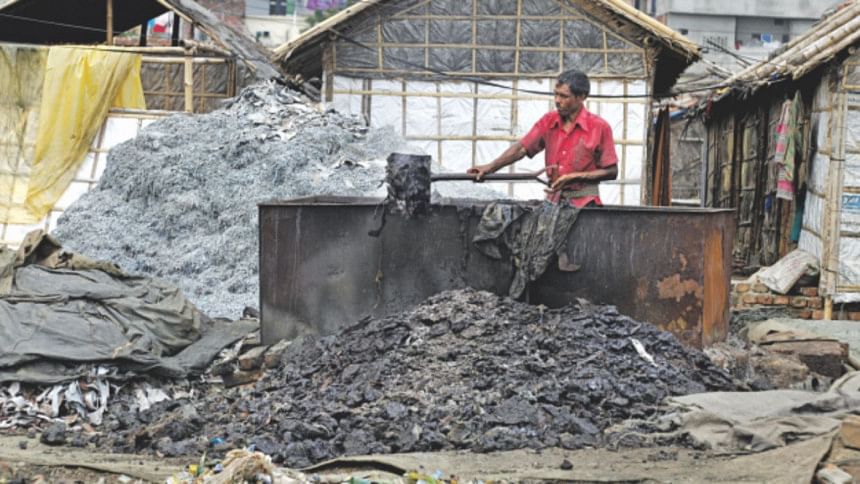 The Supreme Court (SC) today stayed till Thursday a High Court (HC) order that directed the tannery owners to pay Tk 30.85 crore compensation for polluting the environment and failing to relocate their factories to Savar Tannery Industrial Estate.
Chamber judge of the Appellate Division Justice Syed Mahmud Hossein passed the order following a petition filed by the tannery owner seeking stay on the HC order.
The chamber judge also sent the stay petition to the full bench of the Appellate Division for its hearing on March 23, Barrister Mehedi Hasan Chowdhury, a lawyer for the tannery owner, told The Daily Star.
On March 3, the High Court directed 154 Hazaribagh tannery owners to pay the government Tk 30.85 crore within two weeks for polluting the environment.
Earlier in July last year, the Appellate Division of the Supreme Court ordered that every tannery owner must pay Tk 10,000 a day for damaging and polluting the environment in the area and also ordered the owners to shift their businesses to Savar.