SC fixes Apr 3 for hearing date on Nizami's review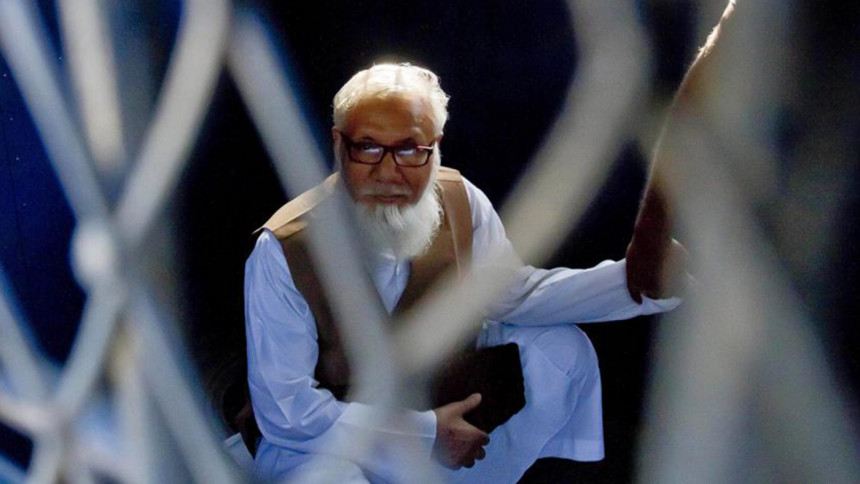 A chamber judge of the Supreme Court today fixed April 3 for hearing a government application filed for setting a date on the hearing of condemned war criminal Motiur Rahman Nizami's review petition. 
Chamber Judge Mirza Hossain Haider sent the government's petition to the apex court's full bench.
The full bench of appellate division on April 3 may fix a date for holding a hearing on Nizami's review petition, Deputy Attorney General Ekramul Haque Tutul told The Daily Star.
Earlier on the day, the government filed an application to the SC to fix the date for hearing the review petition.
Jamaat-e-Islami chief Nizami yesterday filed the review petition challenging the SC's verdict that upheld death penalty for him for war crimes.
Nizami filed the petition 14 days after the SC released the full judgment.
The SC on January 6 this year upheld the verdict of the International Crimes Tribunal-1 that sentenced Nizami to death for crimes against humanity during the country's 1971 Liberation War.
Two months later, on March 15, the apex court released the full verdict. The ICT issued death warrant for him hours after the SC released its full verdict.
The following day, the jail authorities read out the judgment before the convict.
In October 2014, the ICT-1 handed down capital punishment to Nizami, the leader of infamous Al-Badr Bahini, for his wartime offences.