Salim Osman won't apologise to teacher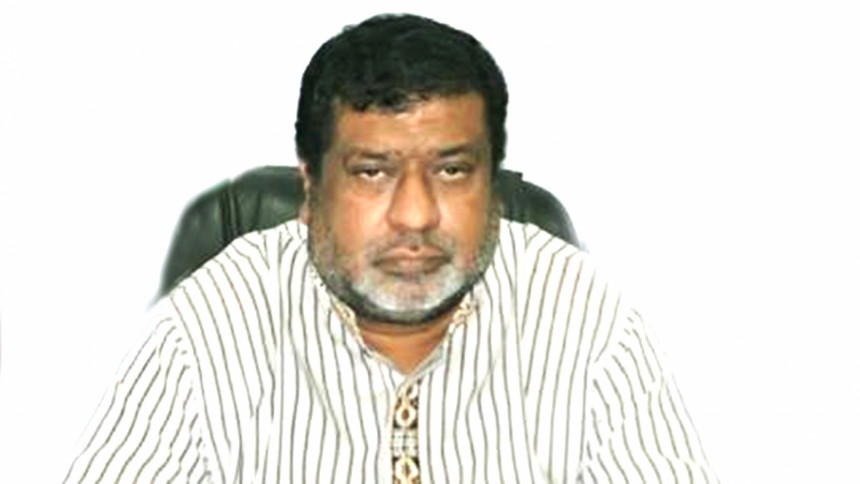 Narayanganj lawmaker Salim Osman, who made a school headmaster do squats holding his ears publicly, said today that he might apologise to the health minister, "if needed".
ALSO READ: Pressure piles up on Salim Osman
But he said he does not see any necessity to apologise to Shyamal Kanti Bhakta, the headmaster of Piyar Sattar Latif High School in Narayanganj, whom he made to do squat publicly on May 1.
ALSO READ: Hindu teacher punished for 'anti-religion' remarks
Salim Osman is a Jaitya Party lawmaker from Narayanganj-5 constituency.
"I don't feel any necessity to apologise to the headmaster who was punished as a nonbeliever, not as Hindu," said Selim Osman at a views-exchange meeting with different walks of life at Narayanganj club this evening.
Lambasting Health Minister Mohammad Nasim for the comment that he should refrain from joining the parliament next session if had any shame, Salim asked: "Who runs Parliament? Is it the Speaker or anyone else?"
Salim called upon Nasim to visit Narayanganj Awami League office and he would give answers to all queries of the minister.
"But please, don't ask me to apologise to anybody," he added.
Pointing at the headmaster Shyamal, Salim asked everyone not to identify him as a Hindu, but an atheist.
"I am a victim of politics. I went to the spot when a rowdy mob was waiting with locally-made weapons to punish the teacher. They were pressing me to handover Shyamal to them," he narrated the incident.
"I am ready to walk gallows for punishing such a person who demeans Allah," Salim said. 
Salim claimed his role was justified on May 13.
Visiting the teacher at Dhaka Medical College Hospital on May 23, Health and Family Welfare Minister Mohammad Nasim said humiliation of a teacher by a lawmaker is an unforgivable crime. "The lawmaker who had humiliated the schoolteacher should apologise .... the lawmaker has insulted all lawmakers with this kind of incident," the minister said then.
Nasim told journalists that those responsible for such a heinous incident should understand the language of public outrage. "If the lawmaker has a bit of shame left in him, he will not join the next parliament session."