RU student dies from electrocution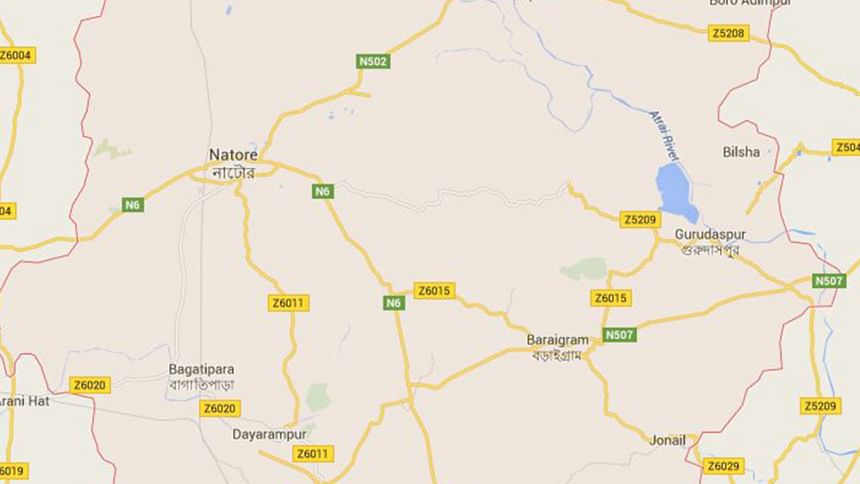 A Rajshahi University student died after being electrocuted and two others were injured while travelling by a boat in Chalan Beel area of Natore today.
The deceased, Jahid Hasan, 21, was a 3rd year student of geography and environment science department. He hailed from Santhia upazila in Pabna, reports our RU correspondent.
The injured -- Jahid's friends Boishakhi Khatun and Alif Jahan Ripon -- have been admitted to Natore Sadar Hospital.
As the conditions of the injured deteriorated, they were referred to Rajshahi Medical College Hospital, said RU Proctor Prof Tarikul Hasan.
Md Shahinur, who was also travelling with the victims, said, "We, a group of fifteen friends, went at Naldanga Hateel Beel on a tour today. We were travelling by a boat around 2:00pm."
"While we were enjoying our tour on the roof of the boat, the three came into contact with an electric wire which came down in that place which we failed to see."
He added that Jahid later fell into the water while Boishakhi and Ripon collapsed on the boat.
"We rushed the trio to the hospital where doctors declared Jahid death," he continued.
Najibul Islam, officer-in-charge of Naldanga Police Station, said a group of RU students went to Naldanga Hateel Beel on a tour.
Jahidul and his two friends were electrocuted while they were travelling by a boat. Jahid was declared after he was taken to the hospital.
A case of unnatural death will be filed in this regard, the OC added.