'Robber gang leader' killed in Rajbari 'gunfight'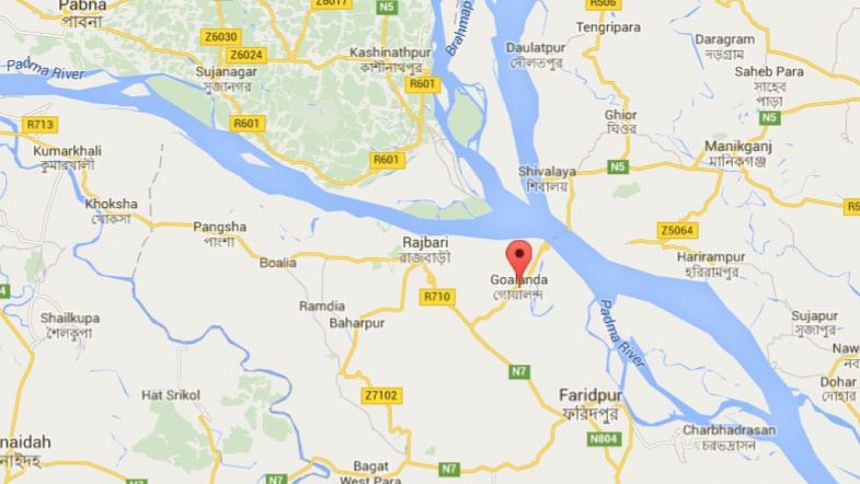 An alleged gang leader of a local robber group was killed early today in what police described as gunfight in Goalondo Ghat upazila of Rajbari.
Deceased, Arshad Ali Bapari, 25, is said to be a wanted criminal accused in seven cases of murder, robbery and blasts, our Kushtia correspondent reports.
Arshad was arrested from a hideout in the upazila around 9:30pm last night, said SM Sahjalal, officer-in-charge(OC) of Goalondo Ghat Police Station.
Based on information quizzed out from him, police raided an abandoned brick kiln in Padma Mor around 2:30am. Arshad's cohorts attacked police there, the OC said.
"They opened gunfire and the police were compelled to fire back. Arshad tried to flee and fell in the midst of the crossfire. His body was later retrieved from the spot."
Taken to Rajbari Sadar Hospital, on-duty doctors declared Arshad dead. One shutter gun and three bullets were retrieved from the spot of "gunfight".
According to police records, Arshad carried out bombings on a police team at Goalondo Ghat in February 2013.