Road crashes kill 6 in Mymensingh, Habiganj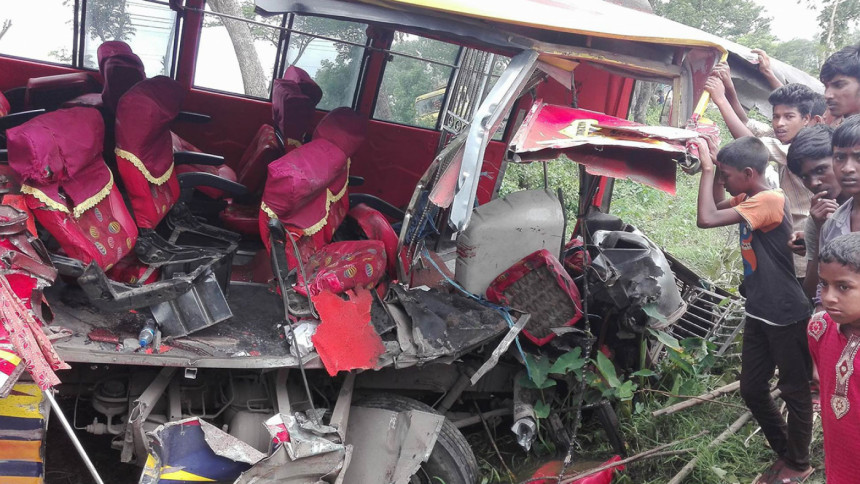 Six people were killed and 10 injured in two separate road accidents in Habiganj and Mymensingh today.
Among the deceased, four were killed in Habiganj while three in Mymensingh.
In Habiganj, a bus collided with a truck on Dhaka-Sylhet highway at Haritola in Shayestaganj upazila, killing four people dead on the spot.
The identities of the deceased could not be ascertained yet, said Jasim Uddin, officer-in-charge of Shayestaganj Highway Police Station.
Six injured persons were taken to Habiganj Sadar Hospital.
In Mymensingh, two passengers of a CNG-run auto-rickshaw were killed and four others injured when a truck hit the three-wheeler in Gabtoli area in Muktagachha upazila around 11:45am.
The victims are identified as Jalal Uddin, 38, of village Khajulia; and Mustafizur Rahman Lebu, 45, of Kamalapur village in Muktagacahha upazila of the district.
The injured were rushed to Mymensingh Medical College Hospital.
Police seized the truck but its driver managed to flee.