445 dead, 834 injured in road accidents last month: Report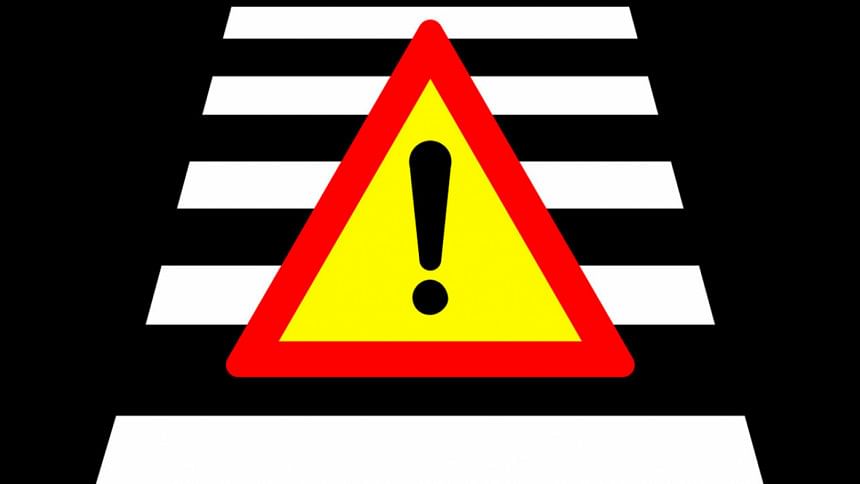 At least 445 people were killed and 834 others injured in 340 road accidents across the country in January this year.
Of the deaths, at least 103 people died from 89 motorcycle accidents, said a report published today by the Road Safety Foundation, a nongovernment organisation working for road safety.
Of the 340 accidents identified in January, 61 were head-on collisions and 122 pedestrians were run over. The report said 122 pedestrians were killed, 27.31 percent of the 445 reported fatalities in January.
The Road Safety Foundation collects data for the monthly report from news published on seven national dailies, four online portals and electronic media, their press release said.
Besides, nine people were killed in 11 incidents on railway tracks while seven died from eight incidents of waterways in the same month.
The foundation enumerated 10 reasons behind the accidents including unfit vehicles, reckless driving, drivers' incompetence and their physical or mental unsuitability, unregulated working hours for drivers, poor traffic management, the inefficiency of the Bangladesh Road Transport Authority (BRTA) and the lack of knowledge about traffic rules among the population or the tendency to disregard them.
To reduce the numbers of road accidents and deaths, it also made nine recommendations including taking initiatives to increase the number of skilled drivers, constructing road dividers on all highways, fixing salaries and working hours of drivers and barring low-speed vehicles from highways.