Rise High Bangladesh
Youths exuberant as campus activation programme kicks off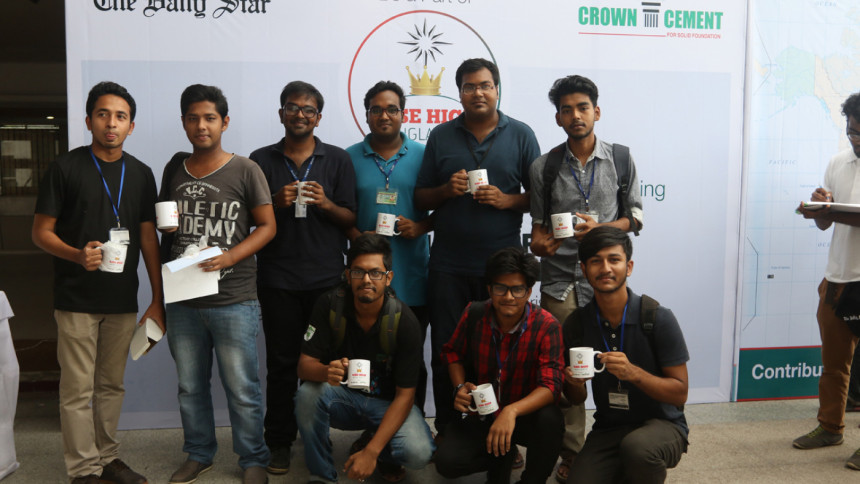 With the name of Rise High and a promise of doing the same, The Daily Star has joined hands with the flourishing global brand Crown Cement. The objective is to deal with the well-known notion that despite manufacturing various unique items we fail to escalate the goods into exportation. By incentivising youths to think about the issue, not only will out-of-the-box ideas surface but it may also end up being a study on which other countries apart from the already-known ones can be potential importers of our goods.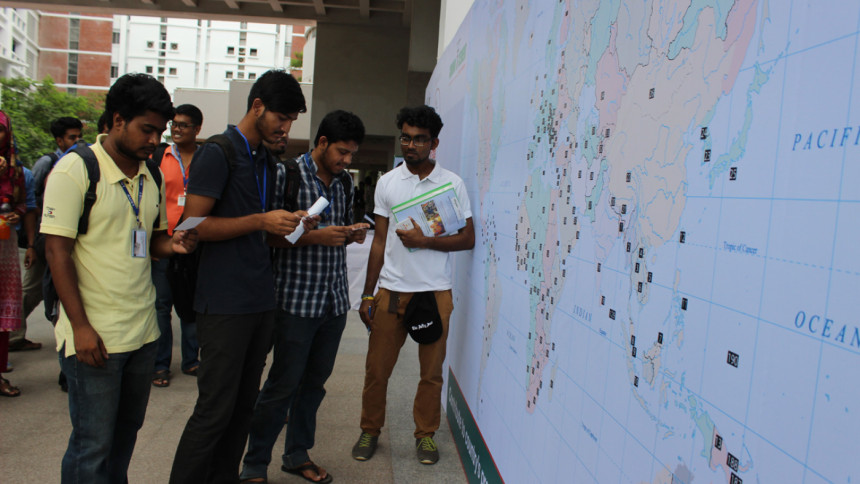 Campus activation programmes are going to be conducted in 15 different universities all over the country, having already been kicked off with Ahsanullah University of Science & Technology (AUST) and Chittagong University on August 17, 2016. However, students of any university are encouraged to contribute ideas.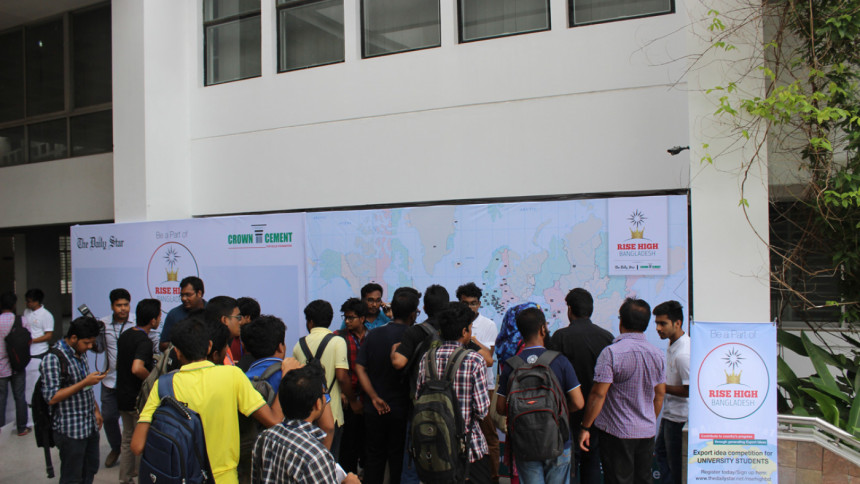 The event started from 10 am and went on till 5 pm. During the daylong campus activation in AUST, students from different departments joined in enthusiastically to inquire about the initiative and many have appreciated the necessity and ingenuity of such a promotion. Despite regular classes and examinations, a great number of students approached before and after class to the booths set up on the premises. The Rise High volunteers explained the objectives, incentives, rules of participation. "This initiative is unheard of yet has the potential to boost up our economy. I look forward to making up a team and will definitely try to contribute an idea. The requirement of the idea having to be original makes it all the more challenging and fun," stated Samiha Hassan, Engineering student, AUST.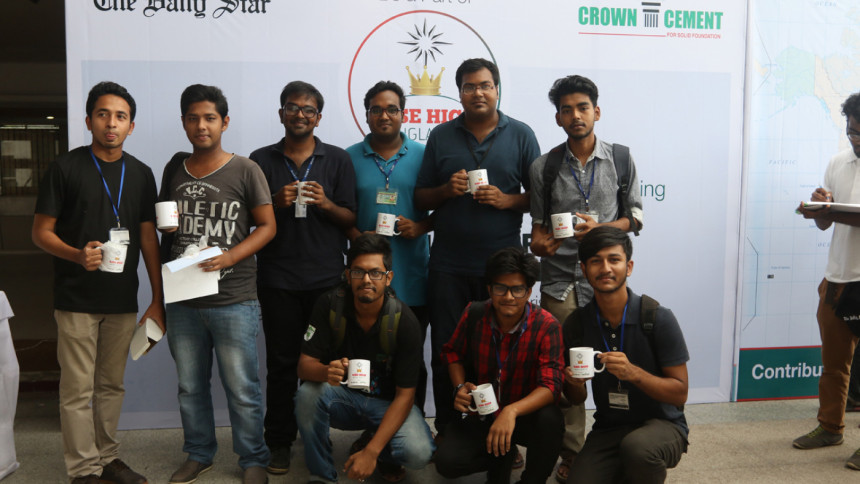 All day long the premises were crowded with students listening about the initiative and participating in fun games for which they were awarded on spot. The game was arranged in order to actively identify the youth with the topic and brainstorm ideas. It required them to randomly pick out flashcards with information on different countries' imported goods and they had to guess the country, ultimately leading them to realise the countries which are best suited to import goods from Bangladesh.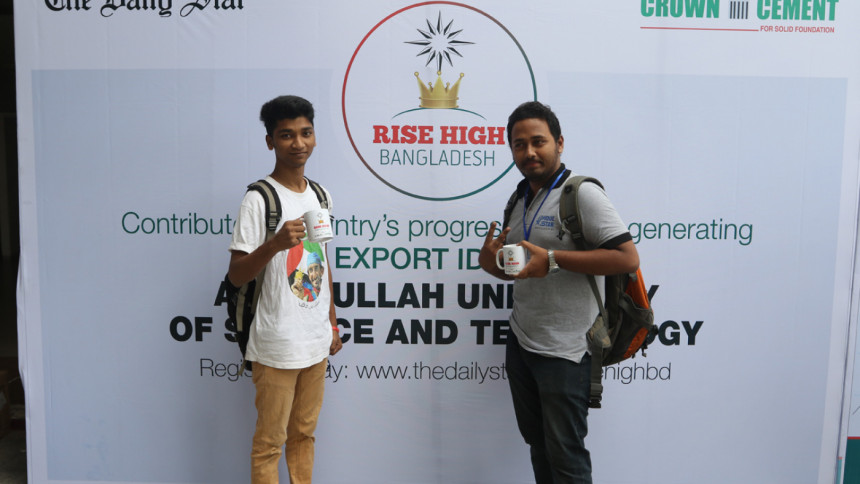 The exuberance of the youth participants shows that there is no better time than this to start diversifying our exportation sector, while the youth of Bangladesh remains in the peak of their productivity in not only generating ideas but also manufacturing the goods.