Search on for BAF pilot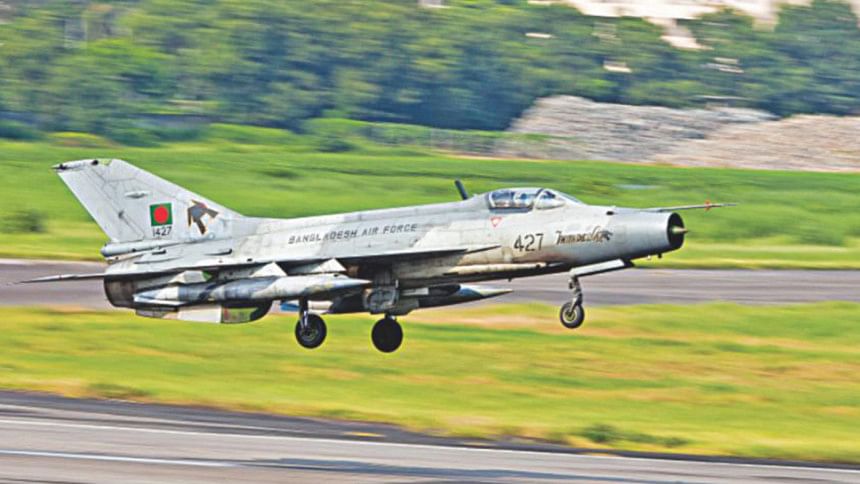 Search and rescue for the missing Air Force pilot is underway – a day after his fighter jet crashed into the Bay of Bengal near Chittagong.
Rescue operation is underway for Flight Lieutenant Rumman Tahmid, Noor Islam, assistant director for Inter Service Public Relations (ISPR), said today.
Joint teams are also searching for remains of the jet, the official said. However, no major progress was reported in this regard until noon.
The F-7MB aircraft lost contact with the control room of BAF Base Zahurul Haque 42 minutes after it took off from the base in Patenga of Chittagong at 10:28am yesterday on a training mission, said Noor Islam, assistant director of Inter Service Public Relations (ISPR).
Local boatmen saw parts of the plane floating on the water and the pieces were recovered around 2:00pm yesterday about 6 nautical miles from the base.
The fuselage and the engine of the aircraft could not be located. The BAF has formed a three-member committee to probe the accident. The aircraft was bought from China three to four years ago.