Report on action against assaulter cops: HC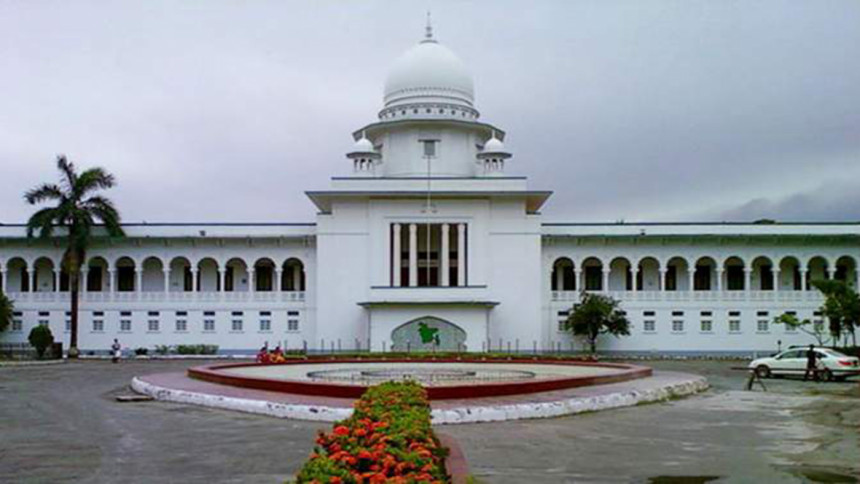 The High Court today asked authorities to report by June 14 the action taken against policemen who assaulted demonstrators near Dhaka police headquarters recently.
Moved by a writ filed yesterday challenging the legality of police brutality on the demonstrators who were protesting April 14 Dhaka University's sexual assault, the HC also sought explanation as to why the police action would not be declared illegal.
The bench of Quazi Reza-Ul and Justice Abu Taher Md Saifur Rahman also issued a rule seeking reason as to why legal action would not be ordered against those policemen.
The writ petition was filed by Eunus Ali Akond, a Supreme Court lawyer, yesterday pleading the court's order on the government to take action against the policemen.
On April 14, a group of rowdy youths sexually assaulted women at Dhaka University during Bangla new year celebrations under the nose of law enforcers – that too for over an hour.
Though a month is in the passing, no one has been apprehended in this regard despite being equipped with close circuit camera footage evidences.  
Protesting the incident, students tried to lay a siege to Dhaka police headquarters on Sunday, but were thwarted in face of brute muscle exercised by the police.
At least 34, including leaders and activists of Bangladesh Chhatra Union, were injured as cops charged batons, rifle butts, water cannon and teargas canisters.
Women activists at scene were mercilessly assaulted – with boots and batons. Videos of the brutal act drew widespread condemnation on the social media.