Record number of Bangladeshi students study in US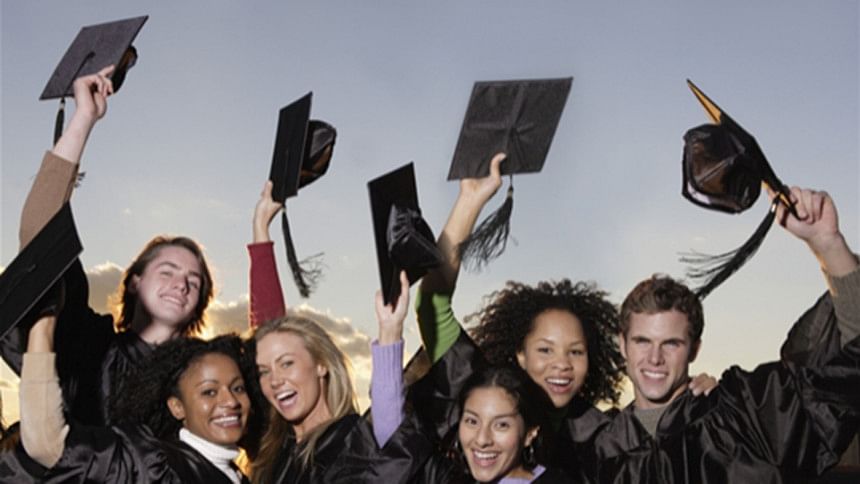 A record number of 5,455 Bangladeshis studied in universities in the US over the course of 2014-2015 academic year, according to a new finding.
This number of Bangladeshi students is more than double that in 2009-2010 (2,619 students) after four consecutive years of growth (including 13.6 percent growth in 2014-2015), states the annual Open Doors Report on International Educational Exchange.
The report published annually by the Institute of International Education in partnership with the US Department of State's Bureau of Educational and Cultural Affairs shows that close to 974,926 students went to US universities in 2014-2015 with a 10 percent growth from the prior year. 
Regarding the soaring number of Bangladeshi students there, US Ambassador Marcia Bernicat said, "This record number of Bangladeshi students is a story of brain gain." 
She said: "When I visit universities across Bangladesh, I can see the positive influence and impact of the US University alumnis.  Millions of students in Bangladesh benefit from the knowledge their lecturers, professors, and Vice Chancellors bring back from the United States."