Forkan Mallik gets death for war crimes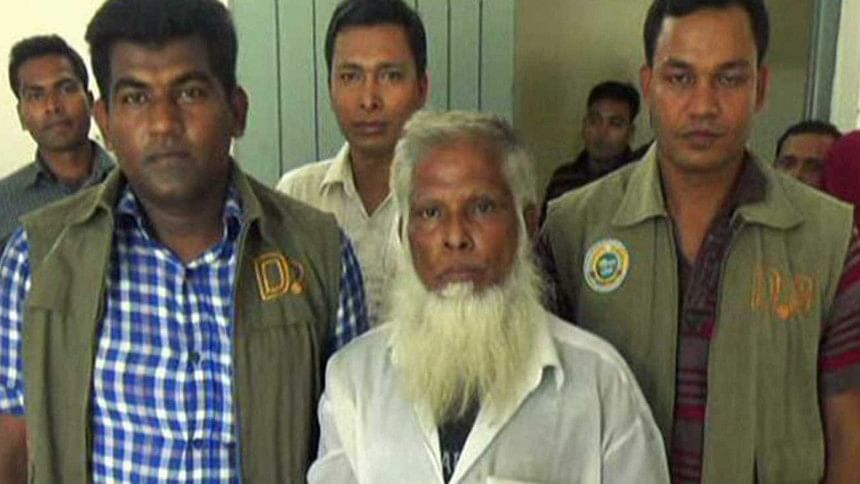 - ICT-2 finds him guilty in 3 of 5 charges
- Death in 2 charges, prison until death in 1 and acquittal in 2 others
- Tribunal reads out summary of 99-page short verdict
- Prosecution satisfied, family says will appeal
International Crimes Tribunal-2, headed by Justice Obaidul Hassan, read out the summary of the 99-page short verdict in presence of the 65-year-old war criminal Forkan Mallik.
He was given death on two charges: rape and murder of a Hindu woman, and abduction and rape of a Muslim women and murder of three including the father of the victim.
Forkan was given prison until death for rape of two Hindu girls in Subidkhali Bazar and deportation of their family including the victims.
The tribunal acquitted him in killing of four, including two Awami League leaders, and forceful religious conversion and subsequent deportation of three Hindu brothers in Subidkhali Bazar.
The three-member tribunal concluded the proceedings of the case against Forkan on June 14 and tabled his judgment for today.
Sabina Yasmin Munni, a member of the tribunal's prosecution team, said that the verdict reflected the wish of the nation and that she and her colleages were satisfied with the court's order.
Defendant lawyer Abdus Salam Khan said they were dissatisfied with the verdict. "The case was filed in the first place because of family enmity. I will advise my client to lodge an appeal".
Zahir Mallik, son of the convict, claimed his father's innocence and said he will move with the appeal.