Rat damaged grains worth Tk 723cr in 2014-15 FY: Matia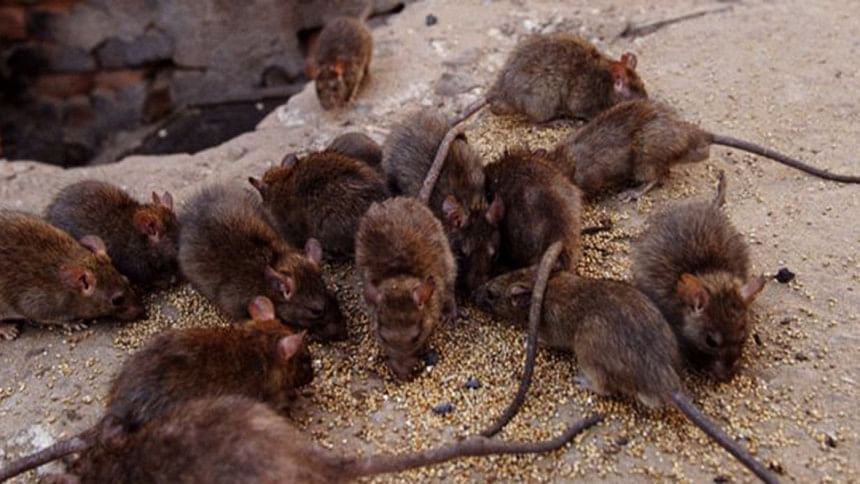 Rats damaged food grains including paddy, rice and wheat worth over Tk 723 crore during the 2014-15 fiscal, Agriculture Minister Matia Chowdhury told the parliament today.
"Some 2.37 lakh metric tons of paddy were damaged by rats, causing losses of over Tk 439.82 crore in terms of market price in the fiscal 2014-15," the minister replied to lawmakers' queries.
The rodents also damaged around 62,764 metric tons of rice during the last fiscal, of which, the current market price is over Tk 200 crore, Matia informed the House.
Besides, rats also damaged around 29,660 metric tons of wheat during that period with an estimated loss of over Tk 83.04 crore at current market price, she said.
Meanwhile, Civil Aviation and Tourism Minister Rashed Khan Menon today said that Biman Bangladesh Airlines has planned to introduce more new generation turboprop aircraft to its fleet.
"This plan is under consideration to operate flights on domestic and short distance international routes," he said replying to lawmakers queries.
Currently, Biman has Two Dash 8-Q400s turboprop aircraft in its fleet.
Menon said a report had been formulated in 2008 to modernise Biman.
As per the report, Biman inked an agreement with Boeing to procure 10 new aircraft. "Of the 10 aircraft, four have already been included in Biman's fleet,"
"As a result, the expenditure for fuel, aircraft repair and maintenance has decreased significantly" added Menon.
The minister also said to make the Biman profitable through expanding its flights in new destinations, two 777-200 aircraft was included in Biman's fleet on five year's lease.