Jhenidah raid: 2 'Neo JMB' men held, huge cache of explosives recovered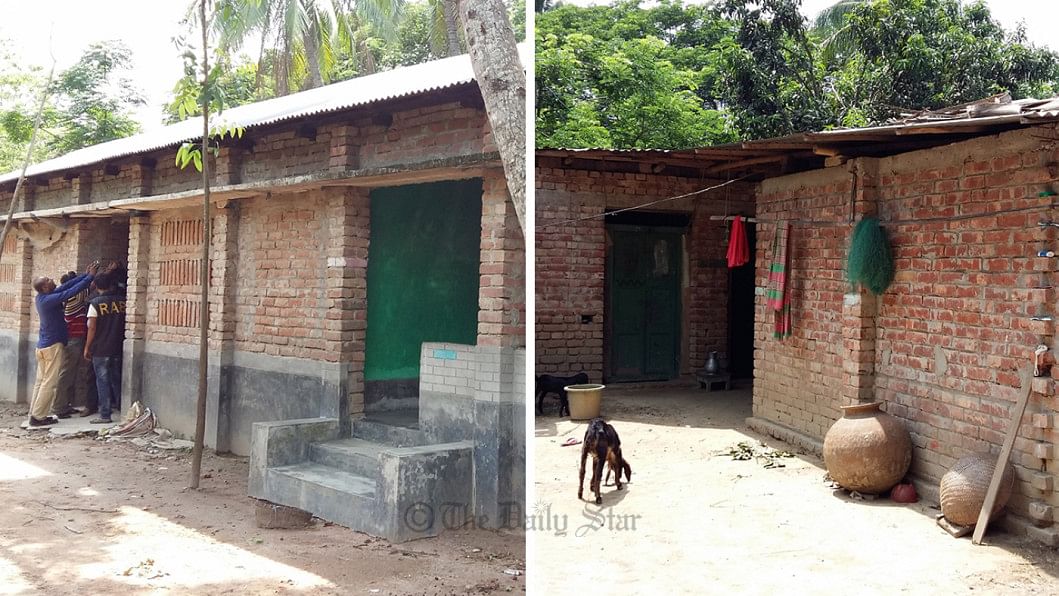 Recovery includes:

-20 dynamite sticks

-30 electronic circuits recover

-2 suicide vests

-186 PVC circuits

-4 containers with bomb making substances
Law enforcers today detained two "Neo JMB men" and recovered a huge cache of explosives including suicide vests, dynamite sticks during an operation at Jhenidah Sadar upazila.
Acting on a tip-off, a team of Rapid Action Battalion (Rab) arrested the suspected militants -- Selim Hossain, 35, and Pranto Hossain, 17, – conducting the raid at their houses at Chuadanga village around 1:00am, said Khandakar Rafiqul Islam, commanding officer of Rab-6.
Gleaning information from the duo, the elite force along with local police recovered 20 dynamite sticks, two suicide vests, 30 electronic circuits,  an anti-personal mine like substance, 186 Permanent Virtual Circuits (PVC) and four containers with bomb making substances from adjoining areas of the houses, he said.
Also READ: 2 'militants' killed in Jhenidah den
Meanwhile, the law enforcers postponed the operation this evening and scheduled to resume the drive tomorrow, the Rab official told our Jhenidah correspondent.
"We will resume the operation early hours of tomorrow," our local correspondent reports quoting Mejor Monir Ahmed, company commander of Rab-6.   
READ more: 'Neo JMB' made bombs there
Selim and Pranto are elder brother and cousin of Tuhin, a suspected militant who was killed in suicide blast during an operation on May 8 in Maheshpur upazila of the district.