Rampal for neighbouring country's interest: BNP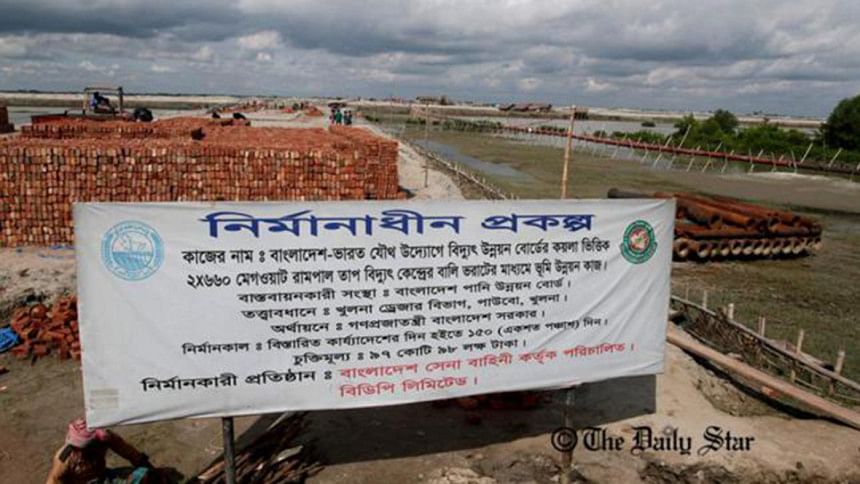 The government is constructing Rampal coal-fired power plant near Sundarbans for the interest of a neighbouring country despite knowing that it will harm Bangladesh's environment, alleged BNP today.
BNP Senior Joint Secretary General Rizvi Ahmed came up with the allegation at a press conference at the party chairperson Khaleda Zia's Gulshan office in the capital.
Referring to police actions in foiling yesterday's Anti-Rampal power plant march, Rizvi said, the incident proves that the government is acting in the interest of a neighbouring country.
Police yesterday fired teargas on marchers, who were heading towards the Prime Minister's Office, demanding cancellation of the proposed power plant project near the Sundarbans.
India's state-run Bharat Heavy Electricals Ltd or BHEL got the contract to build the much-debated 1,320-megawatt coal power plant in Rampal close to the Sundarbans in Bangladesh.