3 Varendra University students suspended for raping RU girl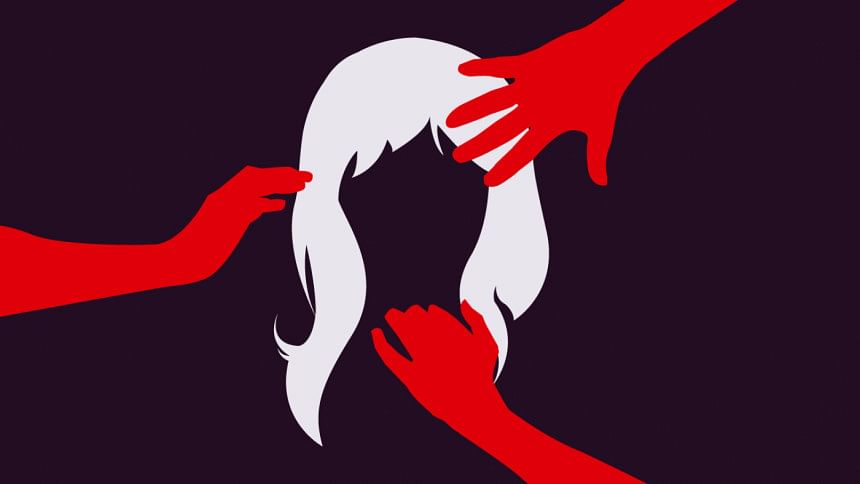 The authorities of Varendra University have suspended three students on charge of raping a female student of Rajshahi University.
The three are Tareque Mahmud Joy, a Political Science student in his seventh semester, and second semester Law and Human Rights students Iktiar Rahman Rafsan and Bayezid Ahmed Plabon.
The suspension order was issued by the university authorities yesterday, Professor Md Mohiuddin of the university told our RU correspondent.
They were suspended yesterday following a report submitted by a probe committee of the university, Prof Mohiuddin said.
On January 27, an RU student filed a case against six people for raping and blackmailing her. The main accused, Mahfuzur Rahman Sharod, is a second-year student of Economics at the university.
Sharod, along with his accomplices Rafsan and Plabon, were arrested on the day the case was filed. Two other accused -- Jibon and Joy -- were picked up from the city's Kazla area on February 7. The other accused, Bishal, is on the run, said police.
Rafsan and Plabon were sent to jail on January 28, while Jibon and Joy were jailed on February 8.
According to the case statement, on January 24, Sharod took the girl to a hostel and raped her while his associates filmed it. They then tried to use the video clip to extort Tk 50,000 from her.