Rajon killing: OC closed, 2 SIs suspended for negligence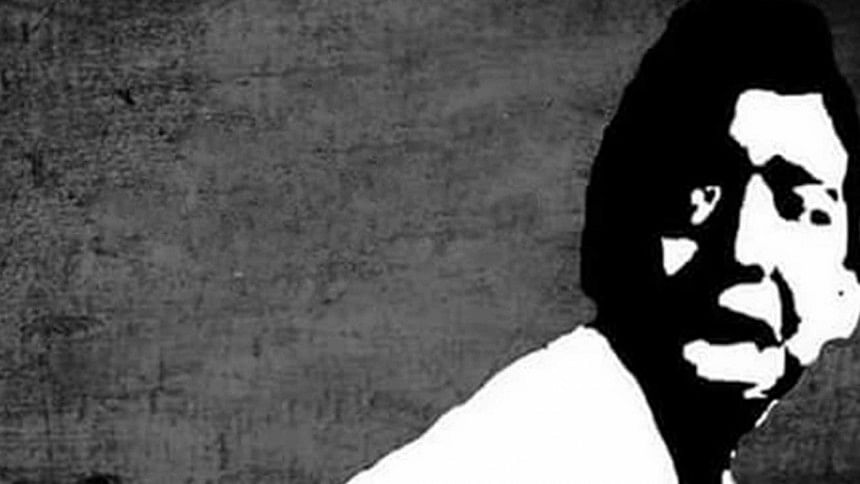 The authorities today closed an inspector and suspended two sub-inspectors of Jalalabad Police Station after a probe has found their negligence in arresting Rajon killers.
Additional Deputy Commissioner Rahmat Ullah, spokesperson for Sylhet Metropolitan Police (SMP), said action has been taken against Alamgir Hossain, officer-in-charge (investigation), SIs Aminul Islam and Zakir Hossain of Jalalabad Police Station, following the submission of the probe report.
A police probe body, formed to investigate the killing of Samiul Alam Rajon, found negligence of law enforcers in arresting the killers and political influence in letting the perpetrators flee, reports our Moulvibazar correspondent.
"Police failed to arrest Rajon's murderers due to their negligence and there was a political interference to save them," said SM Rokon Uddin, additional commissioner of the Sylhet Metropolitan Police (SMP) and also head of the probe body.
SM Rokon Uddin along with two members of the investigation committee submitted the reports to the SMP Commissioner Kamrul Ahsan around 11:00pm last night.
"I have received around 416 pages of investigation report into Rajon's murder and I will make it public through the media later," Kamrul Ahsan said.
Police misbehaved with Rajon's father when he went to lodge a case with the Jalalabad Police Station after the murder of his 13-year old son, read the report.
"The incident of misbehavior with Rajon's father has also been mentioned in the report," Rokon Uddin added.
Rajon died of brain haemorrhage after he was tortured by a group of brutes who were "punishing" him in Kumargaon Bus Stand area of Sylhet on July 8 on charges of theft. Around 64 injury marks were found on his body.
Days into the killing, SMP formed the three-member probe committee to investigate the incident.
Meanwhile, Law Minister Anisul Huq yesterday said, police will submit the charge sheet in the murder case of teenager Samiul Alam Rajon by Monday.
"The case will then be sent to a speedy trial tribunal for its quick disposal," he said while talking to reporters after attending the inaugural of a two-month training course for newly appointed assistant judges at the Judicial Administration Training Institute in Dhaka.
Newly appointed Home Minister Asaduzzaman Khan Kamal, who went to Sylhet on Wednesday and later visited the house of Rajon's father to express his sympathy to the shocked family members told reporters that stern action would be taken against the police officials who helped Rajon's killers to flee the scene and the country.
"No police officials whose names have been mentioned in the probe report will be spared. If needed, we will interfere into the matter," he told journalists responding to queries at Sylhet Osmani International Airport before his departure towards Dhaka around 12:00pm.
Twelve people, including the four accused in the murder case, have been held.
Jalalabad police filed the case, accusing Muhith Alam, his brother Kamrul Islam, their accomplice Ali Haider and security guard Moyna Mia.
Meanwhile, Haider yesterday confessed to his involvement in the crime, said Suranjit Talukdar, investigation officer of the case. He is the seventh to have given confessional statement under Section 164.
Sylhet Metropolitan Magistrate Sajedul Karim recorded the statement, said Suranjit. The magistrate then sent Haider to jail.
Locals caught and handed over Haider to police when he was trying to take away the body of Rajon after torturing him to death.
Farhana Yesmin, judge of Sylhet Metropolitan Magistrate's Court-2, yesterday granted five days of remand for Badal Mia, the 12th person who was caught and handed over to police by locals on Wednesday.
Earlier, Suranjit produced Badal before the court and sought his remand for 10 days.
Badal, a worker of a garage near Jalalabad where Rajon was beaten up cruelly, is a witness to the incident.