[WATCH NOW] An hour's rain wrecks havoc
More rains likely next week
Barely an hour's rain today sent most of the Dhaka streets under water thanks to the poor drainage system.
The majority of the rainfall came around noon, and continued up to 3:00pm, according to the Met office.
The intense seasonal deluge left the commuters and those on the move a really bad day, with lengthy traffic jams on the inundated streets of Dhaka.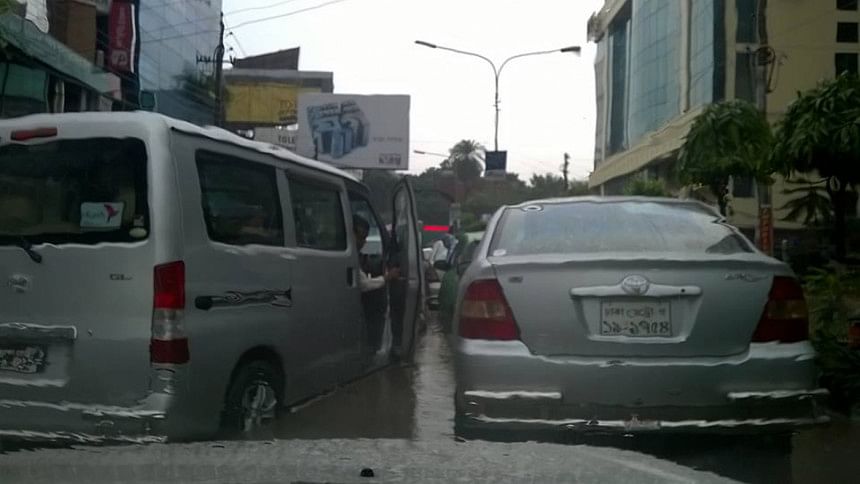 With many vehicles stuck in the waterlogged area, commuters were seen crowding on the walkways, which were also inundated. Many others meanwhile hired rickshaws to go to their destinations.
Traffic jam caused by the rainfall and subsequent waterlogging continued for whole day, even extending to the evening.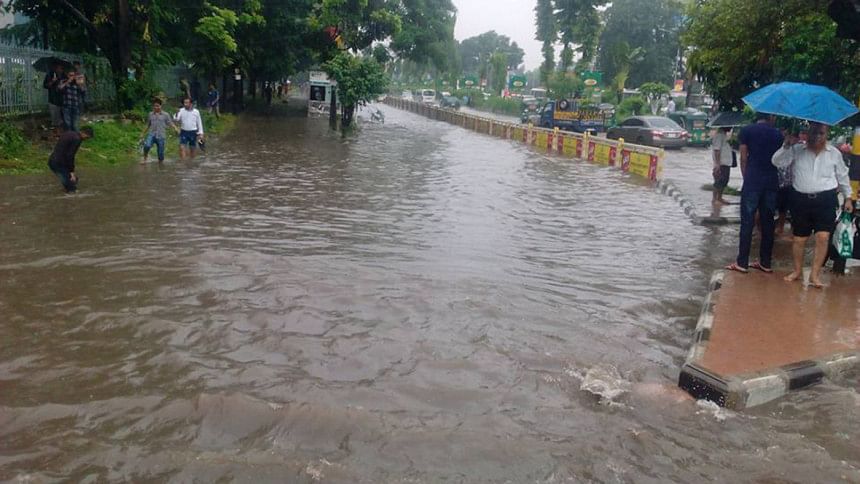 According to the Bangladesh Meteorological Department, the peak period for the monsoonal shower was between 12 noon and 3:00pm, with 42mm recorded in Dhaka alone, Md Giasuddin, Duty assistance of the meteorological office told The Daily Star.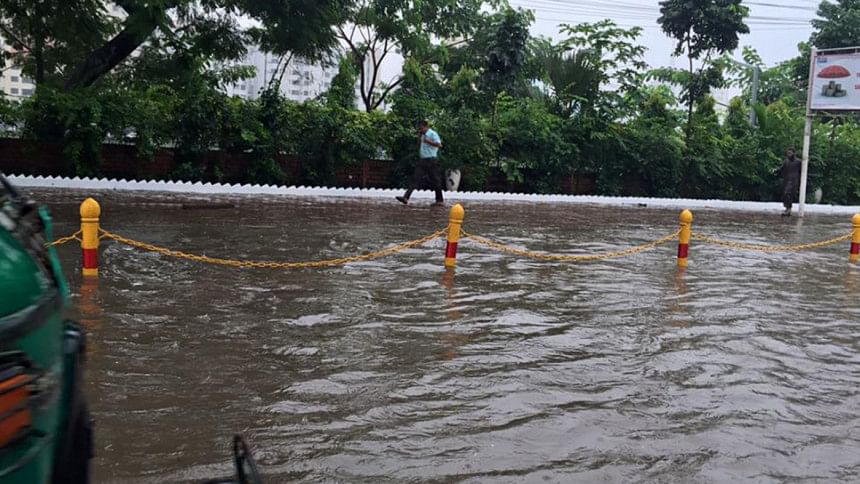 Dhaka saw 44mm of rain in total from 6:00am in the morning, he added.
August already registered more than average rainfall due to strong monsoon and the trend is unlikely to end through the first half of September, Met office says.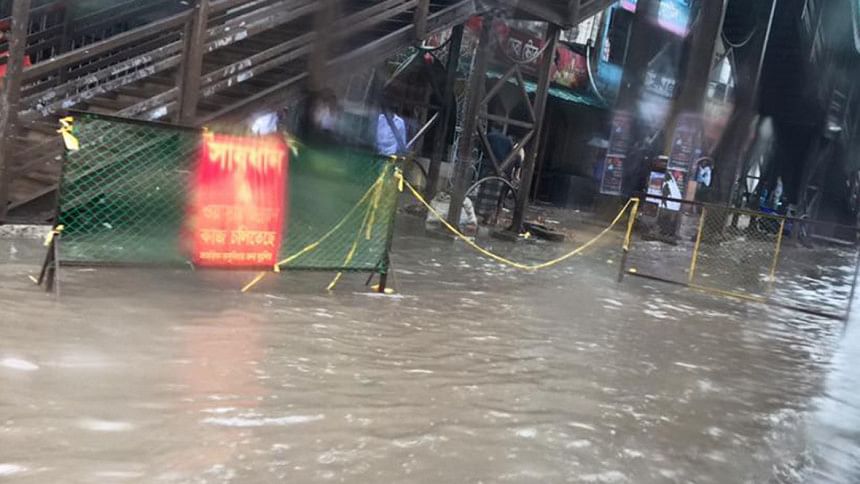 Students and office-goers had to bear the brunt of a rain swamped capital city, and many of them have sent messages of their suffering on social media platforms.
One Facebook user, Nawrin Ela Huq, posted in the Traffic Alert group: "Only board a boat if u r planning to come towards Bijoy Sarani squint emoticon Time: 12:45."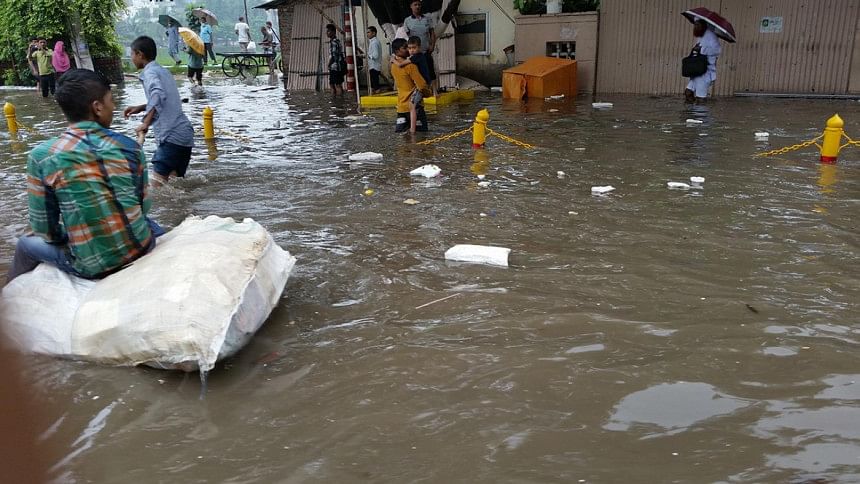 One Nomanur Rashid posted: "At Kawran bazar, in front of hotel Sonargaon.. Can't move at all and we need boat."
One Najneen Nahar posted: "Scenario of farm gate.It took two hours from uttara to farm gate.long way to go.islampur."