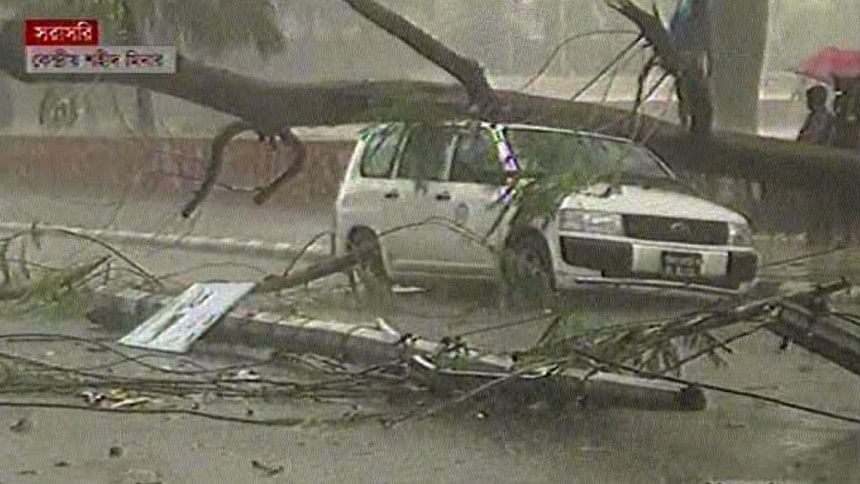 - Rain because of active monsoon spell
- Active monsoon upto Oct 15 maximum
- Fears of cyclone at the latter half of the month
Dhaka cooled down in a wave of rain around noon today – a respite for city dwellers from the heat that has been persisting for the last few days.
This bout of rain is caused by the pursuing spell of active monsoon, Bangladesh Meteorological Department officials told The Daily Star Online.
The rain was accompanied by thunders and gusts of wind. A tree was uprooted in Central Shaheed Minar area of Dhaka and it crashed down on a car. No one was reportedly injured.
This time active monsoon is persisting for a long time, an official of the Met office said. However, the spell is likely to last until the middle of October.
Fears are on that a low in the Bay might turn into a cyclone and strike Bangladesh's coast at the latter half of October, the met official said.