Quader for borderless connectivity among BBIN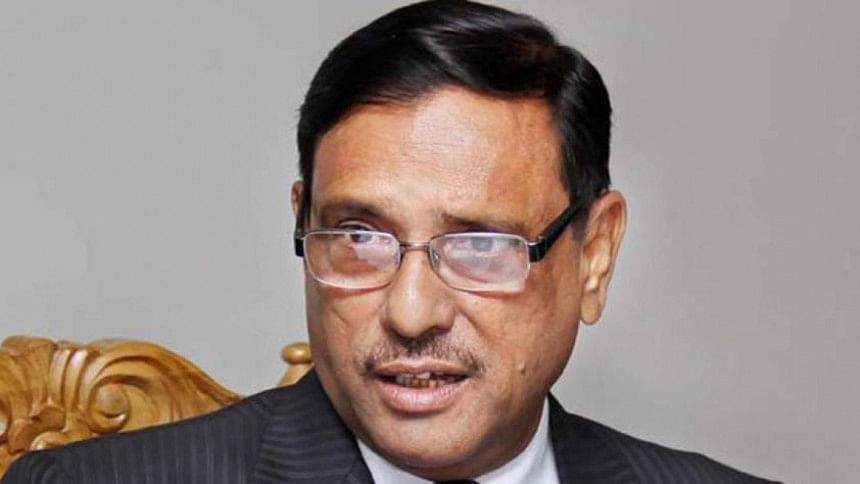 Road, Transport and Bridges Minister Obaidul Quader today batted for "borderless connectivity" with Bhutan, India and Nepal to "achieve fruit of the transport corridor" among these nations.
"We have to demolish borders and remove suspicions," he told a seminar in Dhaka. "There can be some gaps, but let's build greater connectivity removing those challenges."
The minister was speaking at the programme titled: Enhancing Regional Connectivity: Status of Infrastructure in Bangladesh, ahead of the corridor's commercial passage soon.
Quader hoped the nations will also start seamless passenger movement through the corridor by January. "Promote people connectivity – that's the main target of BBIN."
The landmark BBIN deal was signed between the four countries – Bangladesh, Bhutan, India and Nepal – in June this year. Representatives of these nations were present at the seminar today.
The corridor has the potential to be very useful for the region and will explore a new economic corridor, said Dr Mohammed Parvez Imdad, principal economist and officer-in-charge of Asian Development Bank's Bangladesh mission, at the programme.
Praveen Chandra Bhanj Deo, a legislative assembly member of Odissa, who was also present at the programme said he will bat for Saarc visa to India's central government.
The seminar followed the arrival of a BBIN motor rally in Dhaka last evening – 20 cars bearing 80 representatives from the four nations. The rally is slated to depart at 8:00am tomorrow for Benapole from near the Jatiya Sangsad Bhaban.