Qatar agrees to hike Bangladeshi female expats' pay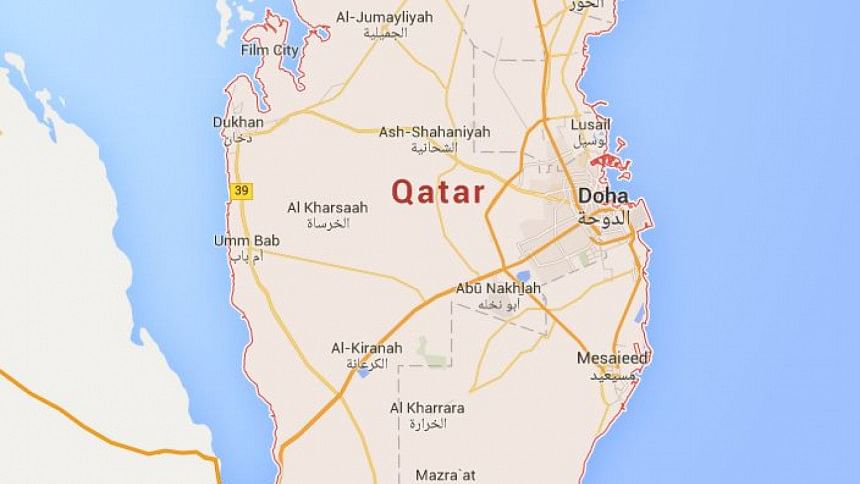 Gulf nation Qatar today agreed to increase monthly salary for the skilled Bangladeshi female migrants and domestic workers from Tk 19,350 to 25,800 (QAR900 to 1200).
The decision came at a joint-working group meeting between the senior officials of the two countries at Probashi Kalyan Bhaban in Dhaka, said a press release of expatriates' welfare and overseas employment ministry.
Bangladesh Expatriates' Welfare Acting Secretary Begum Shamsun Nahar led a nine-member team while Brigadier Mohammed Ahmed M Al Atiq Al Dossary, additional director of Qatar's General Directorate of Borders Passports and Expatriates Affairs, led a five-member team in the meeting. 
Both sides decided to reduce the migration costs and introduce a hotline service for the Bangladeshi migrants.
Earlier, the Qatar delegation made a courtesy call on the Expatriates' Welfare Minister Nurul Islam at his office in the ministry. The minister requested them to give more employment opportunities and facilities for the Bangladeshi migrants.
The Gulf country has been recruiting construction and cleaning workers from Bangladesh, the authorities there are now keen to recruit salesmen, nurses, doctors, engineers and office employees from Bangladesh.
Nearly 400,000 Bangladeshi male workers and about 15,000 female workers are employed in the Gulf country. Of them, more than 1.23 lakh male migrants and 8,642 female migrants found jobs in Qatar last year, according to Bureau of Manpower Employment and Training.
The Gulf nation is now the second largest destination for the Bangladeshi jobseekers after Oman.
Last month, Expatriates' Welfare Minister Nurul Islam visited Qatar when the country's Prime Minister Abdullah Bin Nasser Bin Khalifa Al Thani had assured hiring more workers from Bangladesh and providing them skill training facilities.