Public university teachers for work stoppage Sep 13, 17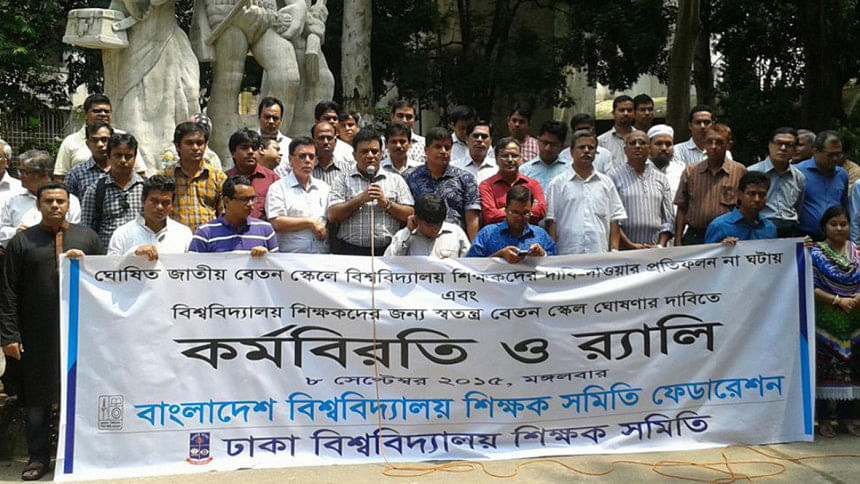 Teachers of 37 public universities across the country will observe full day work abstention on September 13 and 17, demanding a separate pay scale for them.
Federation of Bangladesh University Teachers' Association (FBUTA) today announced the programme after holding a meeting at provost's office of Dhaka University's Surya Sen Hall around 11:30am.
Exams will remain out of purview of the protest programme, the meeting decided.
Confirming the move, FBUTA President Prof Farid Uddin Ahmed told The Daily Star that the new pay scale does not reflect the teachers' demands. "That's why we are going for fresh agitation programmes."
The teachers have been waging movements since May 14 and stayed away from work on different occasions after a secretary-level committee submitted a review report on the pay commission's proposal on the pay scale.
On September 7, the government endorsed new pay scale for civil servants with a minimum basic salary of Tk 8,250 and maximum of Tk 78,000 per month.