Public probe body formed over medical 'question leak'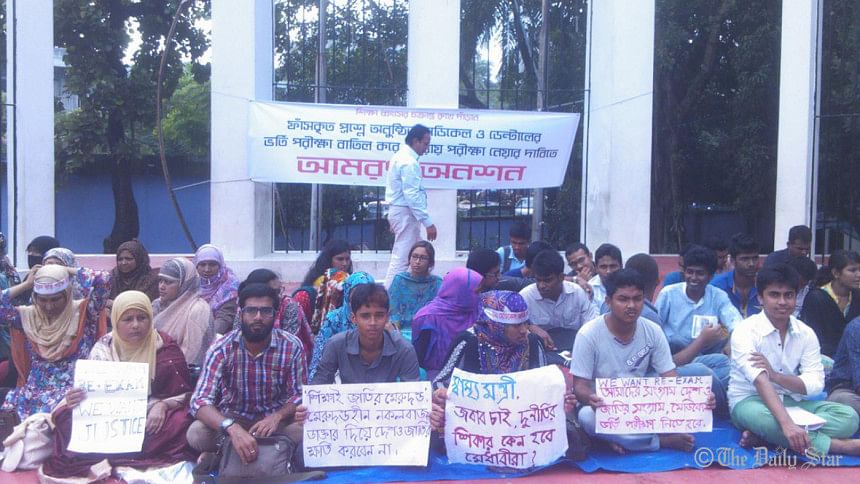 A public investigation committee was formed today to investigate allegations of question leak into this year's medical admission tests.
Eminent economist Professor Anu Muhammad has been made convener of the 17-member body that will file its findings by November 20.
As part of the investigation, the committee will hold a mass hearing at TSC on October 30, collect evidence on leak allegation, speak to the protestors and evaluate the question formulation and admission test procedure.
Among others, Barrister Sara Hossain, noted columnist Syed Abul Maksud, IT expert Fida Huq, Dr Fazlur Rahman, an ex-professor at BSMMU, and Dhaka University teacher Geeti Ara Nasreen are in the committee.
"The public have the right to take actions wherever the government fails," said Anu Muhammad at a press conference in Dhaka University's TSC teachers' lounge.
This year's medical admission test was smeared by allegations of question leak. Admission seekers protested for weeks demanding a retake of the tests.
In the latest stage of agitation, the protesters went on a hunger strike. They withdrew after assurance that a public investigation committee will look into their allegations.
Prof Anu Muhammad today hoped that the government will take appropriate actions after the public body submits its findings. "The government can't ignore its responsibilities."