PM slates Israel's use of force in Palestine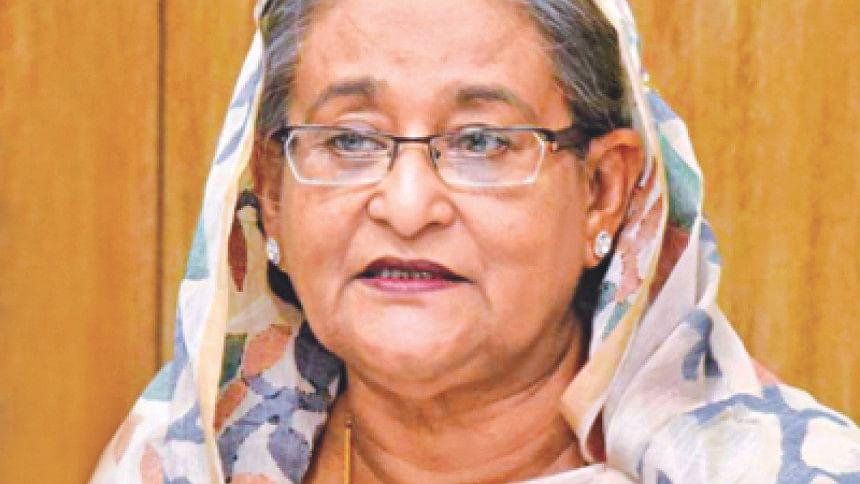 Prime Minister Sheikh Hasina today condemned the use of force by Israel in Palestine in recent time, describing it as

human

rights violation.
The prime minister's condemnation came when Turkish Premier Binali Yildirim phoned her this evening, PM's Press Secretary Ihsanul Karim told BSS.
He said the Turkish prime minister phoned his Bangladesh counterpart at 7:30 pm and talked to her for nearly 15 minutes.
During the telephonic conversation, Sheikh Hasina expressed anguish over shifting of the US Embassy to Jerusalem from Tel Aviv.
The prime minister also reiterated Bangladesh's complete support to independent Palestine.
The press secretary said the Turkish premier invited the Bangladesh prime minister to attend the OIC Special Summit on Palestine to be held in the Turkish city of Istanbul on May 18.
Sheikh Hasina welcomed this initiative (holding of summit), terming it as a timely step.
At least 60 Palestinians were killed by Israeli fire during the Monday's violent clashes on the Gaza-Israel border coinciding with the opening of the US Embassy in Jerusalem, media reports said.
It came a day after the United States transferred its Israel embassy from Tel Aviv to the disputed city of Jerusalem in a move that infuriated the Palestinians and was widely condemned.
At least 2,400 others were wounded in the bloodiest day in the Israeli- Palestinian conflict since the 2014 Gaza war.