Primary teachers suspend movement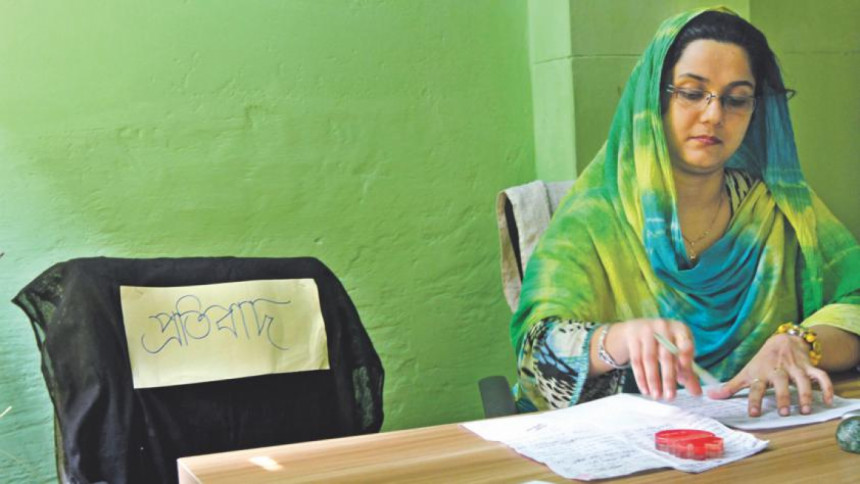 The demonstrating head teachers of government primary schools have suspended their movement following the assurance from the government high-ups and considering the upcoming school examinations.
Under the banner of Bangladesh Government Primary School Head Teachers' Association, they have been demonstrating for the last few weeks to press home their five-point demand including upgrading their status.
The teachers observed a three-hour work abstention for the last three days since October 3. They also staged a unique type of protest in around 40,000 out of total 63,865 government primary schools by wrapping their office chairs with a piece of black cloth and carried out their duties sitting on a different chair.
They were supposed to go for a nonstop work abstention from tomorrow to press home their demands.
A 20-member delegation of the association led by its convenor Reaz Parvez today met Primary and Mass Education Minister Mostafizur Rahman at the latter's residence around 9:30am and submitted a memorandum.
"In the meeting, we have pointed out the rationale of our demands. He [the minister] assured us of meeting our demands and said that the prime minister is sincere about our demands," SM Sayed Ulla, joint convenor and spokesperson of the association, told The Daily Star.
He said the minister told them that the cabinet committee will also look into their demands.
After the meeting, the delegation met Md Alamgir, director general of Directorate of Primary Education (DPE), at DPE in Mirpur where they got similar assurances from him. The DG told them to suspend their movement, Sayed said.
"Our central committee sat in an urgent meeting and came up with the decision of suspending our movement following the assurances. We also took into consideration the children's future and the upcoming final examinations and Primary Terminal Examinations," he said.
The five-point demand includes incorporating both the trained and non-trained head teachers in 10th grade in the eighth pay scale, giving them the status of second class gazetted officials and reinstating the selection grade and time scale.